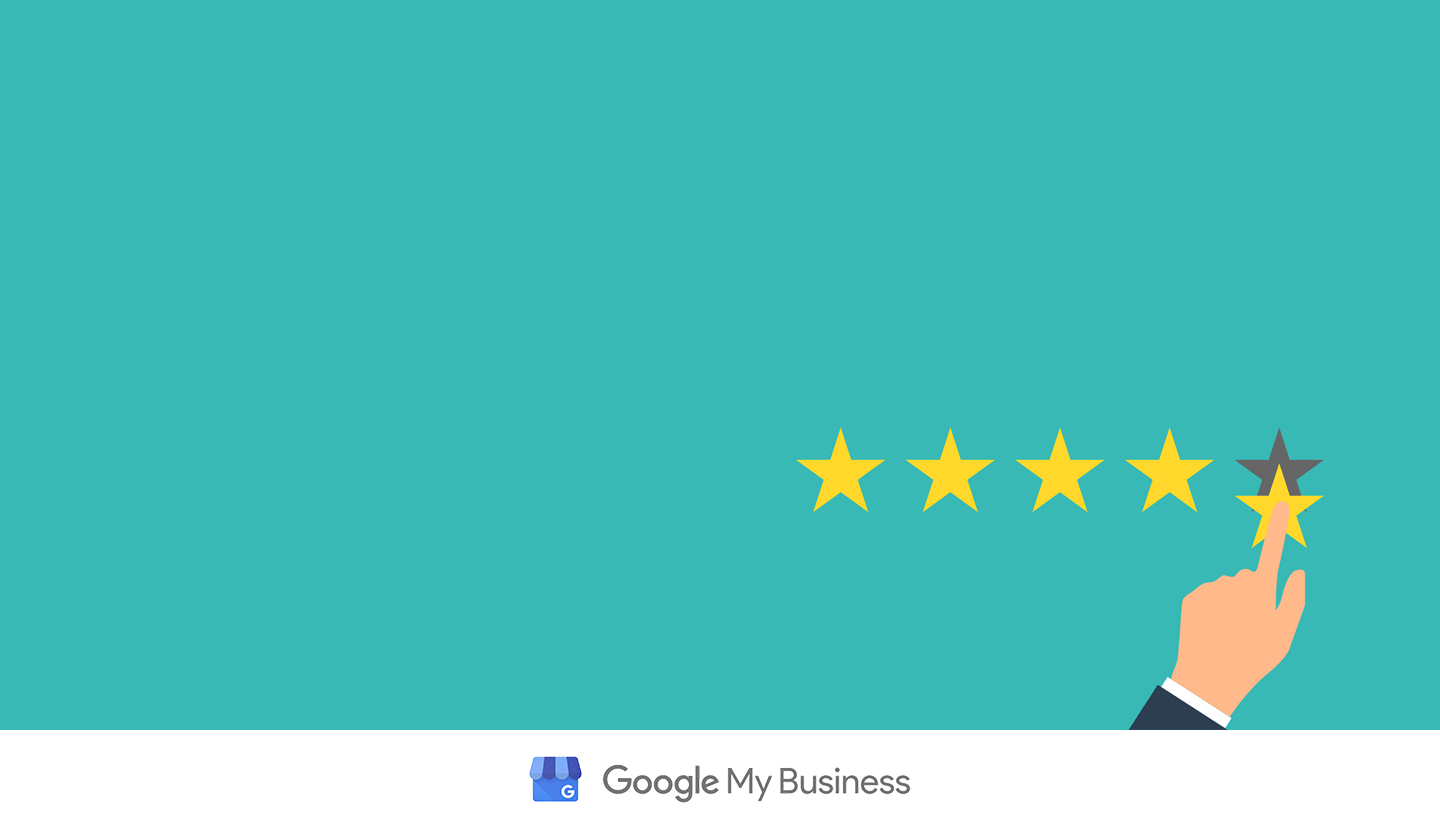 Google My Business Reviews are an essential part of your SEO arsenal. In fact, in 2016, 92% of customers said they read online reviews, 94% would use a business with a 4-star rating and the star rating was the number one factor used by customers to judge a business. It's pretty clear from this that your Google business rating plays an important role in your success.
The internet gives people access to so many different options for what they want to spend their money on, which is great for competition, but it means that your online presence needs to cast you in the best possible light.
A 5-star review rating can be the difference between someone coming to your business and going somewhere else, so it's no wonder that positive Google reviews are so hotly sought after and negative ones so feared. However, it's important that in your quest for positive reviews, you stick to Google's guidelines.
How to Deal with Inappropriate Reviews
Negative reviews can seriously damage your ability to do business, especially if you don't have many reviews to begin with, so you'll want to remove any 'inappropriate' negative reviews as soon as possible. The question is, what counts as an inappropriate review?
Google's guidelines give some insight:
Reviews from competitors or disgruntled ex-employees – A competitor cannot just post a bad review to hit your business, same with an annoyed former employee who feels wronged by you.
Off-topic – Any reviews that don't actually apply to your business, such as when a customer has a bad experience with a different company that has the same or a similar name.
Restricted / illegal / sexually explicit content.
Spam and fake reviews – The same review posted more than once either from the same account or different accounts can be flagged as spam. Google, however, does not get involved when there's a dispute of facts between reviewer and business, because there's basically no way to know who is telling the truth.
Harassment / bullying / hate speech
If you have good reason to believe that a negative review contains any of the above, then you can flag it as inappropriate. You do this by signing into your Google My Business account, clicking on the Reviews tab on the sidebar and then clicking on the three vertical dots to the right of the offending review to bring up 'Flag as inappropriate'.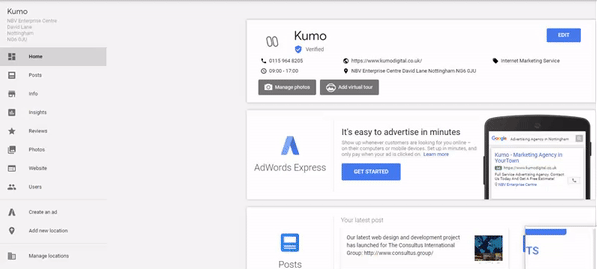 How to Encourage Positive Reviews
It's an unfortunate fact of life that people will happily (or unhappily, I suppose) post negative reviews without prompting, but will have a lovely experience with your business and then go on with the rest of their day, without posting a positive review. You have to actively encourage most people to post a review when they have a good time.
However, as this law firm found out, Google frowns upon businesses using rewards as an incentive to get reviews. Winston & Hiestand Law Group, which had over 100 reviews on Google, had almost all of them removed. It was offering free family zoo passes in a contest in exchange for reviews.
It's important to note that in its guidelines, Google does not specifically say anything against this practice. It says this: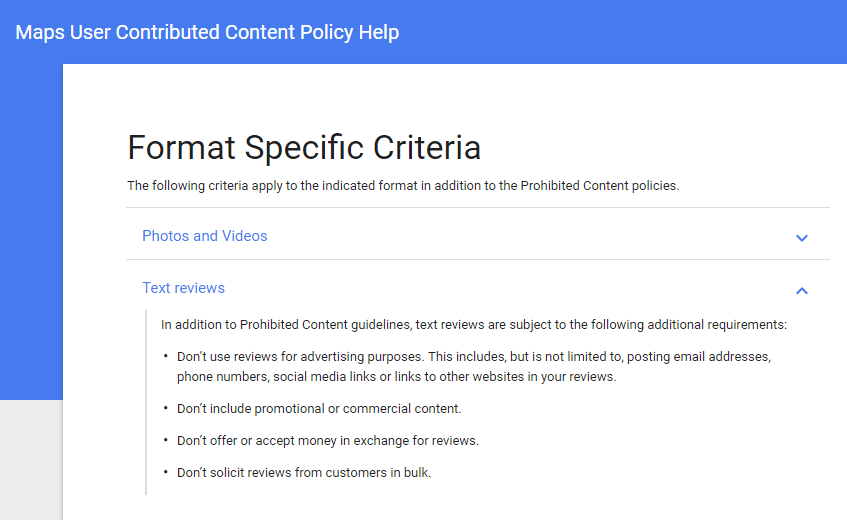 The sheer number of reviews the company was getting probably brought the issue to Google's attention and they decided that the contest encouraging so many reviews was breaking its "Don't offer of accept money in exchange for reviews" and "Don't solicit reviews from customers in bulk" guidelines.
Our advice is to play it safe:
Ask for reviews – You'd be surprised with just how many businesses don't actually ask their customers to review them.
Keep asking – If you're an e-commerce site then you'll have plenty of opportunities for 'touch points' during the transaction process where you can ask customers if they'd like to leave a review. You can also get your staff to ask customers when they come to your business in person. Stick it in your email signature, too, while you're at it.
Concentrate on making it an easy and quick process to post reviews.
Respond to reviews, both positive and negative. This shows to potential reviewers that you care about customer experience and engage with them.
Don't Spam Positive Reviews

Because of the power of good reviews, it can be tempting to spam fake ones and there are plenty of unscrupulous individuals and agencies that are happy to help you do so. But, apart from the moral implications, Google is really cracking down on this practice and the more egregious your spam reviews are, the more likely it is that they are going to get flagged up and removed.
Conclusion
Google My Business Reviews offer both challenges and opportunities. Some excellent, nicely written reviews that really show off your strengths can be a powerful attracting factor for customers, but you could easily see your rating slide down if you're hit by both legitimate and inappropriate negative reviews.
You need to encourage customers to leave positive reviews while also dealing with any inappropriate negative ones. Legitimate negative reviews should be engaged with so that you know how you can improve your customer experience.