Recently Google released Certified Shops to all qualifying UK retailers. Previously this was in closed beta to a handful of selected retailers who had applied for the beta in the UK.
What is Google Certified Shops?
Google Certified Shops was previously only available to US online retailers and was known as Google Trusted Stores. Essentially this is Google's own reviews based platform that integrates with a variety of their other products. In contrast to many other review platforms on the market, Google's is free to use for eCommerce sites that qualify.
The service also aims to give buyers protection when buying online and delivering an improved, informed buying experience. Many retailers in the US and UK that have been using the service have seen a positive impact on conversion rates, both on site and with online marketing campaigns.
Benefits to Consumers
Certified Shops offers consumers a variety of benefits when placing orders through an online store that is signed up to the service.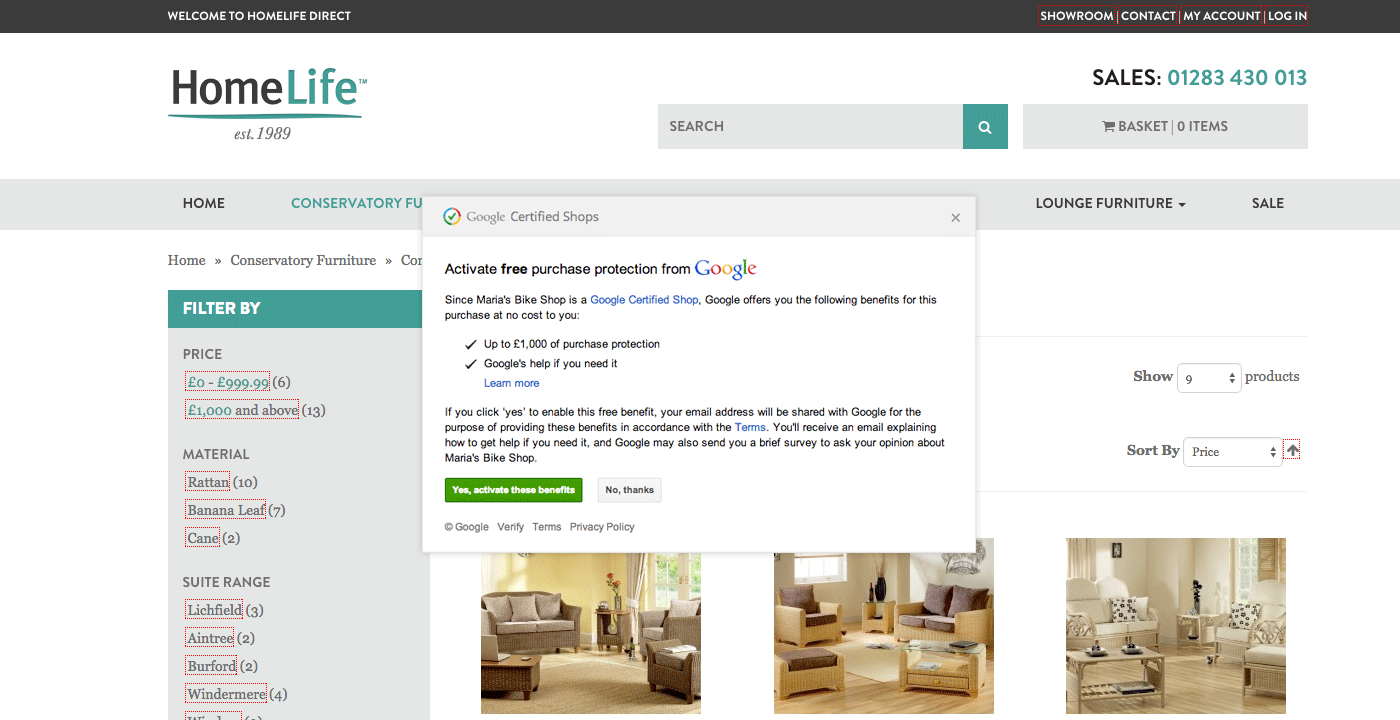 Purchase Protection
The biggest benefit to entice a consumer to purchase through a Certified Shop and to sign up to the program once converting is the buyer protection offered by Google. Purchase protection is offered on purchases valued up to £1000.
Order Progress Tracking
If a customer opts in to the program, they will be able to track the order progress within their Certified Shops account. This can be a huge positive for keeping them informed with the order's progress, especially if your eCommerce platform does not offer any form of order status tracking.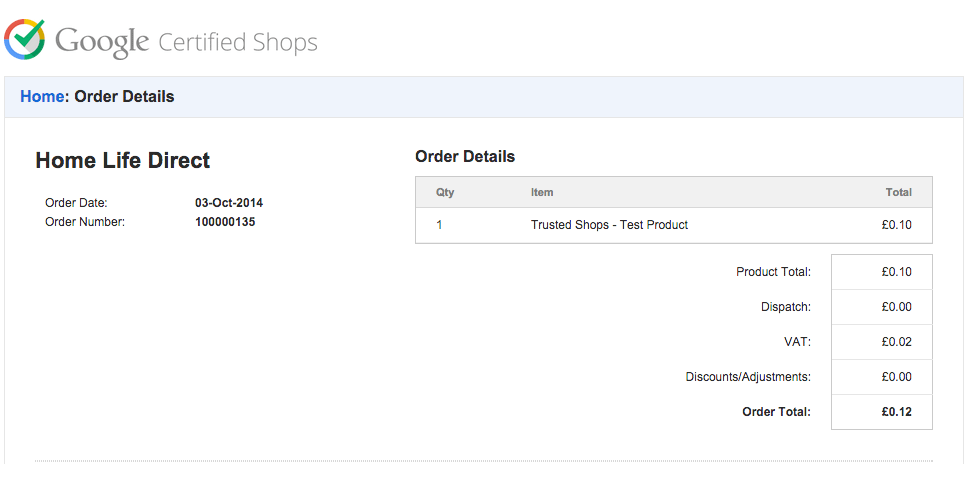 Google Help & Order Resolution
Order resolution is another major offering to entice customers to opt in for the Certified Shops program. In the event that an issue is encountered with an order, Google will act as an intermediary to resolve it with the retailer. Further information is available here: https://support.google.com/trustedstoresmerchant/answer/6063046.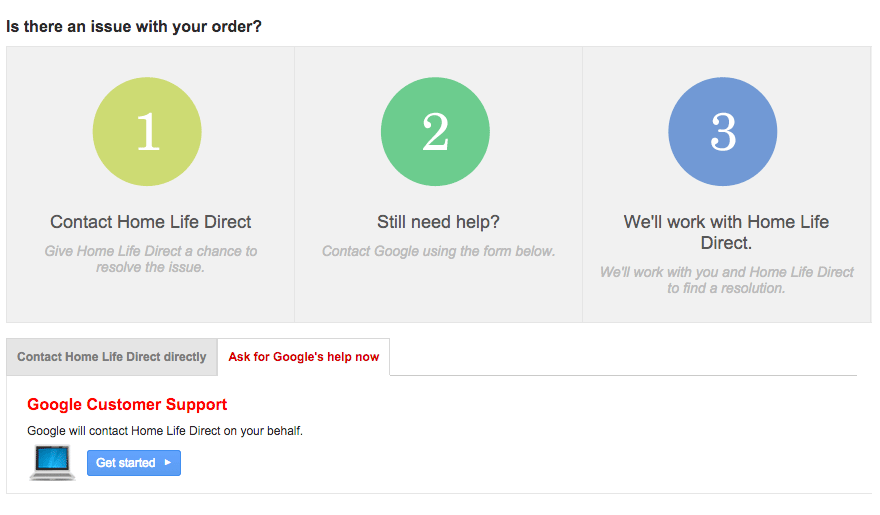 Service Level Transparency
A final added benefit to potential buyers on your online store is the transparency of your reputation on your sites Certified Shops Widget, displaying a retailers order reviews and rating.
All of these benefits to consumers aid them in making an informed decision in purchasing through your eCommerce site, quickly seeing your reputation and instilling trust value in your site. This should all in turn aid in online conversion rates, along with offering buyers added protection and clarity, providing that you deliver a level of service that should be expected.
Benefits to Merchants
As many online retailers know, it is crucial to have trust value in your site to help maximise conversion rates when consumers visit your site. The biggest benefit to merchants using Google Certified Shops is the extended trust value that it delivers in the form of the following elements.
Certified Shops Badge & Widget
The Google Certified Shops widget is a non-obtrusive badge that appears on your site once implemented and qualification for the program is achieved. The Certified Shops badge informs visitors that you are part of the Google program and when clicked the widget appears, displaying your customer review rating and a summary of consumer benefits such as purchase protection. At the time of publishing the badge dimensions are 146 x 60 pixels, the location can be specified by the user implementing it and is displayed on tablet and mobile devices at Google's discresion based on their current testing phase. For further details on the specification, please see the following resource: https://support.google.com/trustedstoresmerchant/answer/6063053?p=badge&hl=en-GB&rd=1.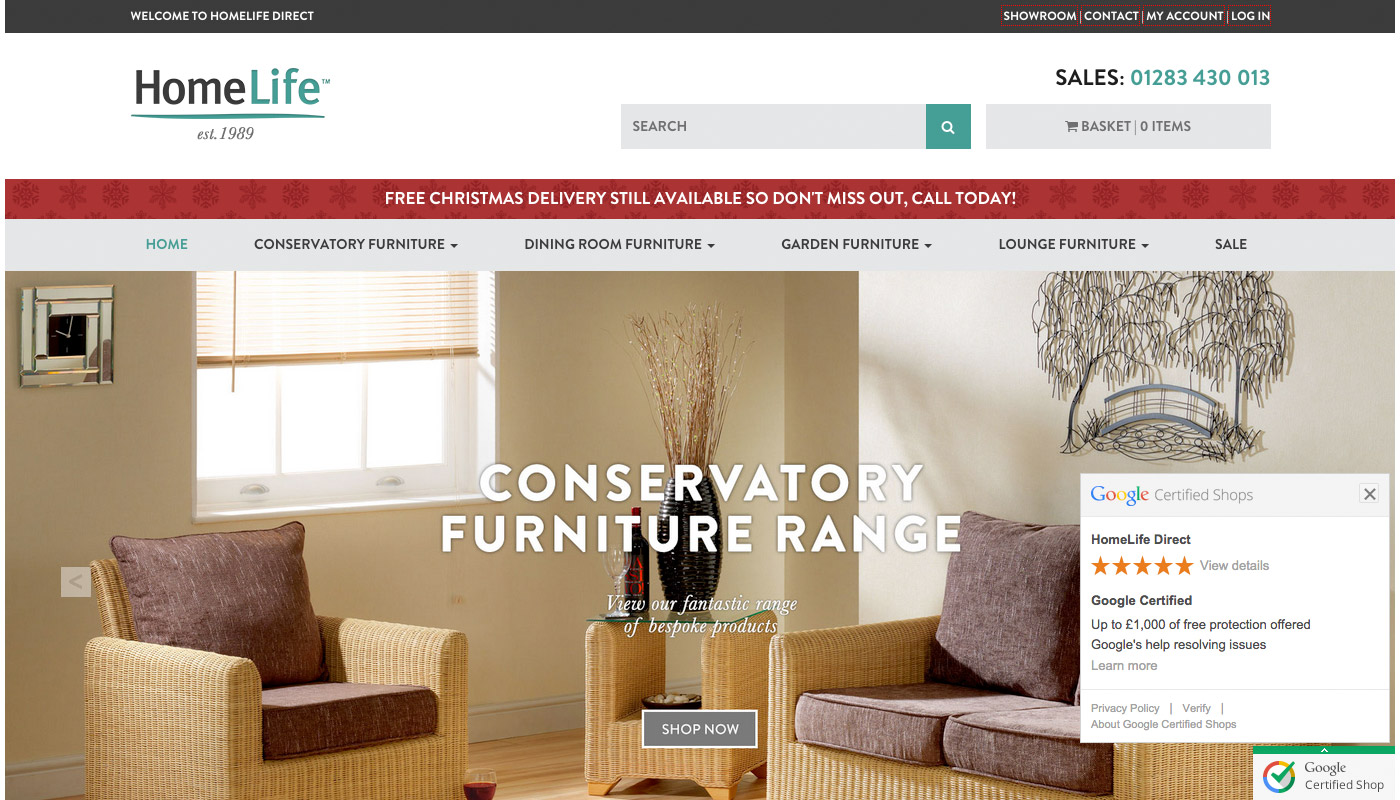 Collect Customer Reviews
One of the great benefits to Google Certified Shops is collation of collecting customer reviews, which are accessible to consumers. The benefit to merchants is that this is a free service, opposed to other, similar, paid services such Feefo, Reviews.co.uk, TrustPilot and many others. A secondary benefit is that third party review's are also pulled in to your Google Certified Shops profile, so previous reviews on other platforms are not lost if you cancel those services at any point and contribute to your overall rating.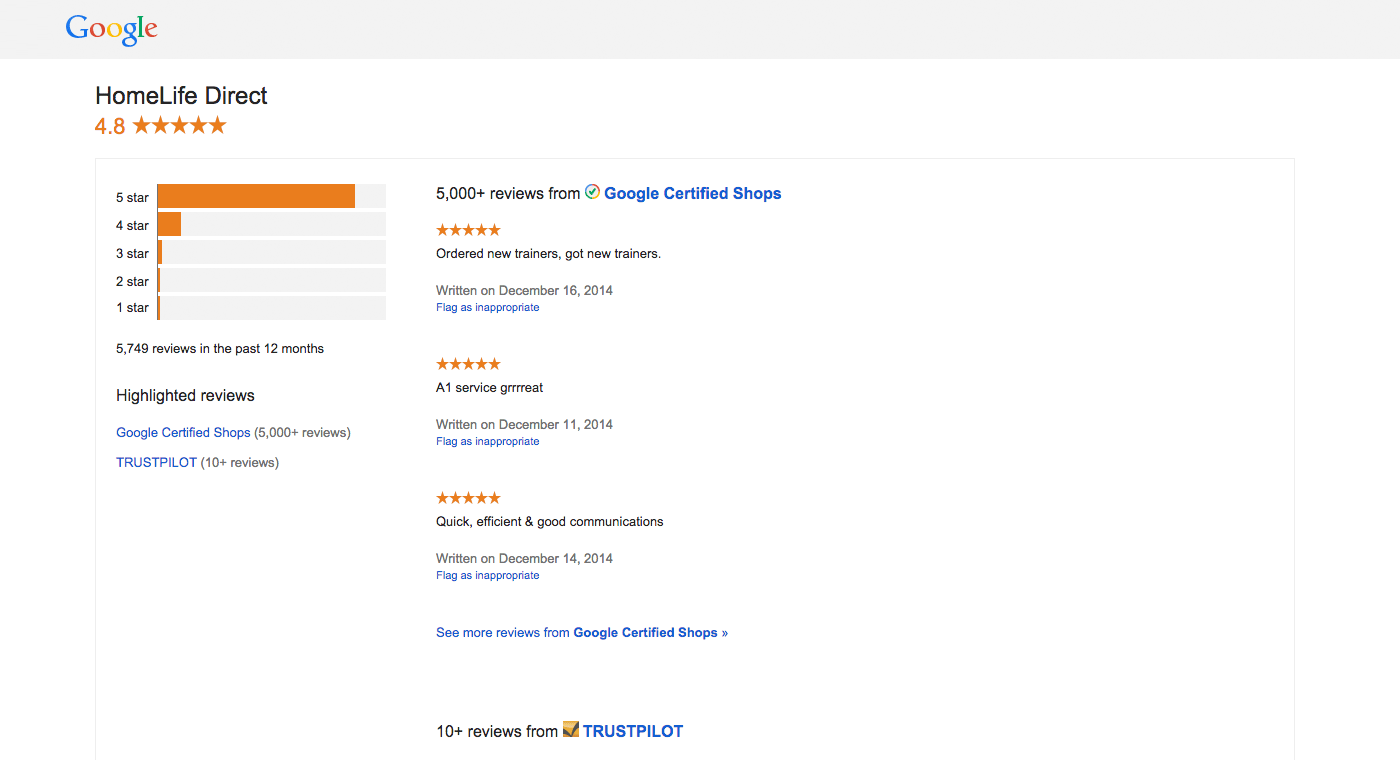 Integration with Google Products & Services
A final and huge benefit to merchants is the integration of Google Certified Shops elements with other Google services. A qualifying Certified Shop has the Certified Shops logo displayed next to their name in Google Shopping Results, along with seller ratings and reviews, which can be pulled in to AdWords Review Extensions, AdWords Seller Ratings and on Google Shopping listings. The following Google help resource details a full break down of the integrations: https://support.google.com/trustedstoresmerchant/answer/6063062?hl=en-GB&ref_topic=6063048. These integrations and ad extensions can help bolster and improve conversion rates and performance of various Google AdWords campaigns.

There is no doubt that all of these elements aid building trust value with consumers on your site and should help increase conversion rates as many other retailers have already discovered.