During the Google NYC event it was revealed that Google is working on fully deprecating the old Search Console by the end of March.
We also learnt that not all features will be making their way over to a new home. Expect most to transition in some capacity at least but certain tools and aspects will soon be unavailable.
What We Aready Knew
There's been no secret around the fact that some Search Console features are for the chopping block.
After initially being told in February 2018 that John Mueller was "not aware of anything that we [Google] would like drop completely", we now know differently.
To be fair to Mueller, this was very early on in the beta stage of the new Search Console so it was probably inevitable things would change.
We first learned that the Crawl Errors section would be deprecated as Mueller said in January:
"I'm sure there'll be some sections of Search Console also that will just be closed down without an immediate replacement. Primarily because we've seen there's a lot of things that we have in there that aren't really that necessary for websites. Where there are other good options out there or where maybe we've been showing you too much information that doesn't really help your website.

So an example of that could be the crawl errors section where we list all of them and millions of crawl errors we found on your website. When actually it makes more sense to focus on the issues that are really affecting your website rather than just all of the random URLs that we found on these things."
This doesn't necessarily mean features will be buried in their entirety. Sections may be moved elsewhere rather than eradicated completely.
6 Confirmed Features
As of now, we know for sure that the following should be implemented by the end of March.
Indexation Based Crawl Errors: Crawl errors will be reported on in the Index Coverage report.
The aim is to allow webmasters to find and remedy issues that are actively having a negative impact on crawling and indexing.
Sitemaps in Index Coverage: Sitemap information is live now in the Index Coverage report.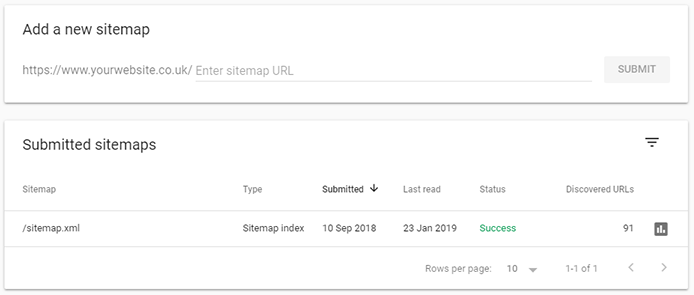 Fetch as Google Using URL Inspection: Google recently added the ability to "Fetch as Google" using the URL inspector. It's live now and includes HTTP headers, page resource and the typical screenshot and submission features you'd expect.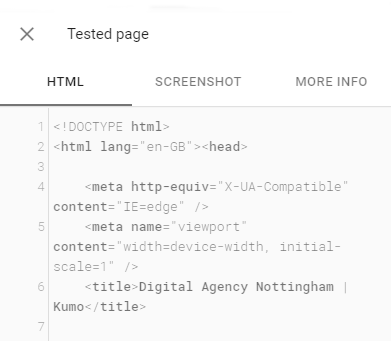 User-Management in Settings: The old user-management features have been overhauled and decluttered. It's in settings and is very clean.
Structured Data Dashboard Reports: Following reports for Jobs, Recipes, Events, Q&A and other structured data types, expect more reports of a similar ilk to be available.
However, Structured Data types that aren't compatible with Rich Results will no longer be available to see.
Waving Goodbye to Tools and Features
Citing a focus on features that are "critical to site owners", it's time to wave goodbye to some features.
Crawl Errors Report and API: As mentioned, crawl errors are rehomed in Index Coverage report. The crawl errors API has no like for like replacement.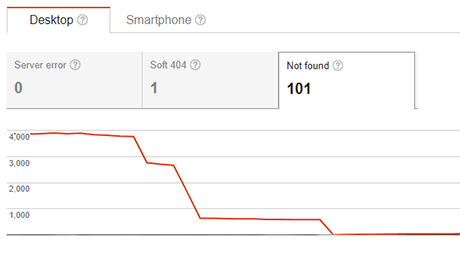 HTML Suggestions: Short and duplicated titles and descriptions won't be reported on in Search Console. Google says their algorithms are good enough to show and improve SERPs based on search intent.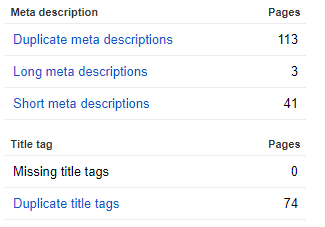 It's still worth ensuring you've optimised these elements sufficiently, though.
Property Sets: Apparently only a small number of users are using Property Sets. There is a promise of being able to manage an entire domain over a single property very soon.

Android Apps: Firebase console now plays host to the majority of relevant functionality Search Console had for Android apps.
Security Issues: The Google Webmasters Twitter account sent out a tweet confirming a Security Issues feature.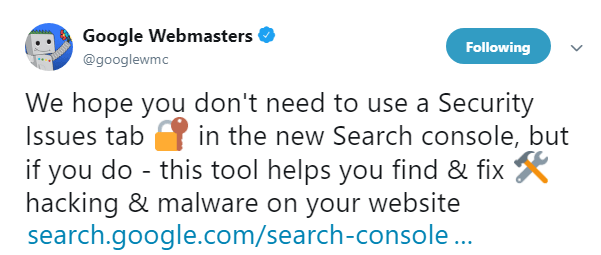 It can be found alongside Manual Actions under the duly titled Security & Manual Actions section in Search Console and looks like this: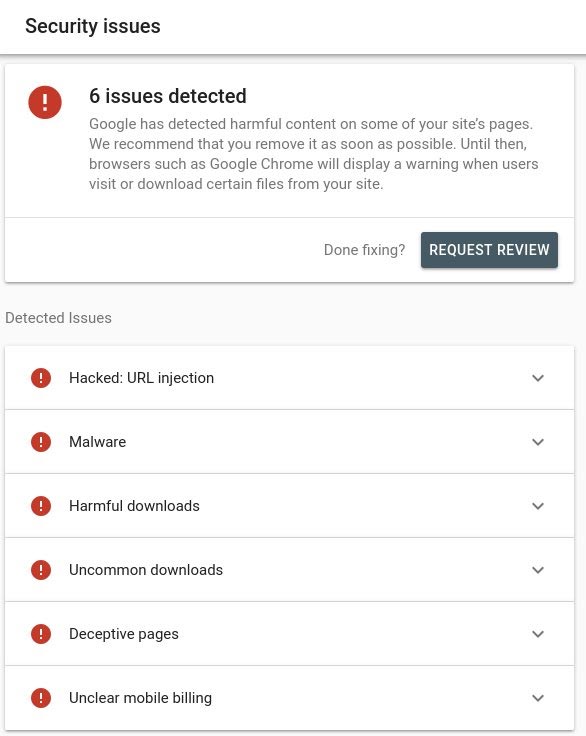 If you need more information on specific security errors, check out the Webmasters support page.
Blocked Resources: Blocked resources can be found using the URL inspection tool so the dedicated section is no longer necessary.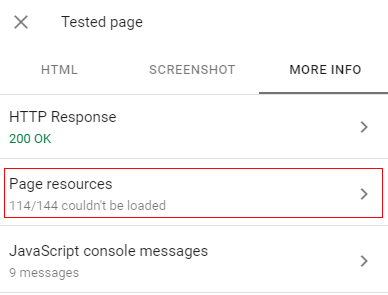 What about the Disavow Tool?
The disavow tool has always been relatively hidden. Will it be hidden in a vault, though?
At this moment, no. At least not to Mueller's knowledge.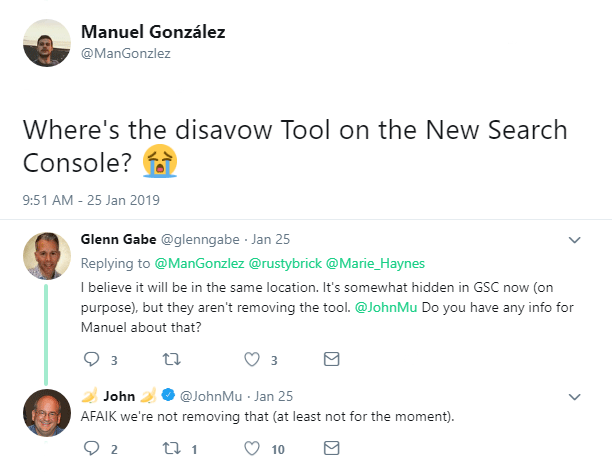 The Final Goodbye to Webmaster Tools as We Knew It?
For those still referring to Search Console as "Webmaster Tools", a fully rolled out new look may be what it takes to embrace the "Search Console" name.
We've got a fair bit of information now regarding Search Console and where it's heading.
To recap:
| New Feature | Deprecated Feature |
| --- | --- |
| Crawl errors in Index Coverage report | Crawl errors reports and API |
| Sitemaps in Index Coverage | Property Sets |
| Fetch as Google in URL Inspection Tool | Android apps |
| User-Management in Settings | HTML suggestions |
| Structured Data dashboards and reports by vertical | Blocked Resources report |
Of course, there are bound to be even more new features in the coming months but for now the future of Search Console does seem to be on a very good path.
And if you're not happy, you can always submit your feedback and suggestions using Google help forums.