Don't ever let it be said that the way we use technology is at a standstill. With every passing day, week and month there seems to be more and more services and practices being brought into play that makes you wonder what there still is left to achieve.
The latest edition to such revolutionary ideas sees ecommerce software titan Magento team with social media photo sharing giant Pinterest to offer the ability for merchants to directly sell their products on Pinterest using "Buyable Pins".
A joint development between Creatuity and Magento to create a Pinterest Buyable Pins extension that's designed to seamlessly create a feed of products that are pushed to Pinterest as Buyable Pins. The transaction will take place on the Pinterest app, but use your Magento stores card payment processor. Following payment the order is imported in to your Magento store and treated like any other Magento order.
Pinterest Buyable Pins
Still in trialling stage, and currently only available in the US to select retailers, the new proposal could see sellers now possess the ability to connect with millions of subscribers using the mobile Pinterest app on Apple devices in an effort to increase sales, gain new customers and raise mobile conversions. It has been said that 87% of Pinterest users have purchased an item because they've seen it on the site and 93% of Pinners use the social media site to plan what they are going to buy. Sizeable numbers to be noted when thinking about conversion rates.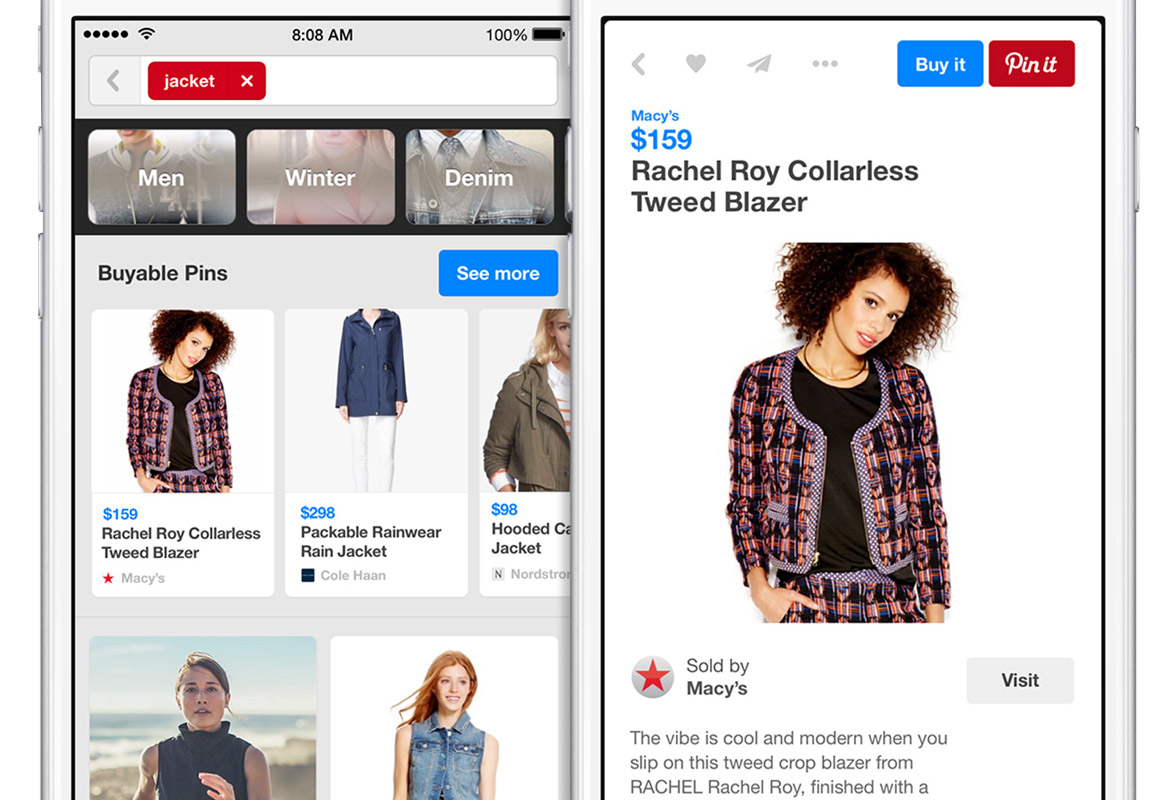 Pinterest users will now be able to easily spot when a pin is buyable. A new, blue pin marked "Buy it" will appear, ensuring that potential customers can identify those pins with items they can own in just a few clicks. Buyers can also search for specific pins and find out if they can buy the products affiliated. A blue price filter option has been implemented to help shoppers find what they are looking for and there is even an ability the capability to view different coloured products when there is a choice to do so.
Not only have Buyable Pins come into force, a checkout developed with the Pinterest mobile app in mind has been implemented. A secure system has been devised to ensure that payment information is kept safe and buying items can be as easy as two clicks of a button.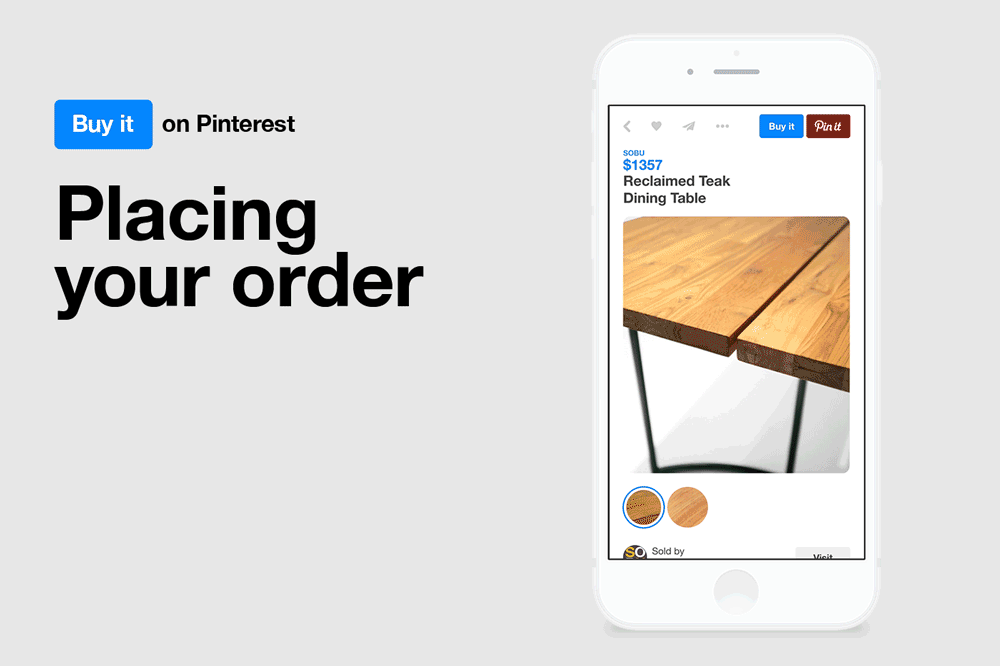 You'd think that Pinterest must be making a sizeable sum from vendors, after all they are assisting them in driving up sales and making more money. That's where you may be surprised to learn that you're wrong. No cut of any profits is payable to Pinterest meaning that merchants still control the whole shopping regime from selling, shipping and customer satisfaction. For more information regarding Pinterest Buyable Pins, visit the Pinterest site for full details: https://business.pinterest.com/en/buyable-pins.
Mark Lavelle, General Manager for Magento has been very supportive of the initiative – "We're seeing brands driving deeper engagement with customers through social media… We are delighted to partner with Pinterest to help merchants expand this important sales channel to reach even more customers right at the point of inspiration".
A truly ground-breaking piece of ingenuity may have been created here. If all goes well, don't be surprised to see this process rolled out internationally in the future. For full details on Magento and Pinterest Buyable Pins and to check you qualification for the current beta, please visit the following page: https://info2.magento.com/Pinterest.html.