We've all been there. An inbox being inundated with Nigerian inheritances and cuts of foreign lottery winnings. Although we can harbour hope that these may be genuinely true and the roads from herein out are paved with nothing but gold and unbelievable luck, reality kicks in and we realise that not only are we still no richer, we are also targets of spam mailers. Pretty annoying, I know.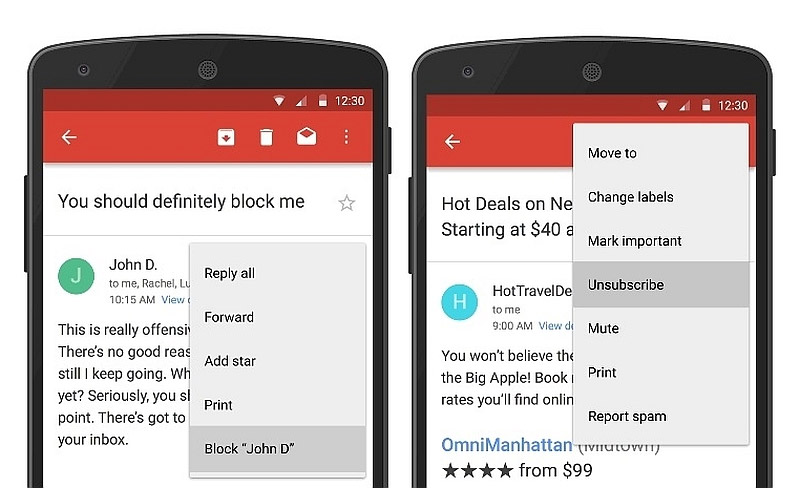 Gmail Block Sender Feature
Gmail have taken steps to ensure its users are not left sad faced thinking about how they would've spent their newly acquired millions. September saw the introduction of a new "block sender" feature arrive. This now makes it easier for people to reject all incoming mail from sources they are not fond of. In the past, when mail hit the inbox, people were very limited in their options. Typically, the only option available would've been to mark the mail as spam and hope that the service provider took note of this and warded those inconvenient, broken English senders away from the inbox where more important and trustworthy sources are the only welcome visitors.
Now though, it's as simple as one click. Done. Easy, right? Assuming you like to organise your inbox and keep everything in tiptop shape then yes, it's great news. What if you're on the other side of the fence though? Aiming to get people to read your emails without coming across as some sort of con artist with a grand phishing scheme can be difficult, and this new block sender feature can see your future marketing emails nestling themselves into a junk folder never to be opened.
The block sender button in Gmail creates a filter which will usher all future mail from the specified address into the deep, dark spam folder – not good for your marketing campaign; you won't even have a clue that you've been rejected.
At least the block sender button is better than being reported as spam. Or not. Even though the two are different, the messages contained within them end up in the same place and repeated blocking of your mail can see your Gmail reputation really take a hit. In fact, mail marked as spam by users themselves will be deemed worse when Gmail's spam gathering algorithms get hold of it.
Help Maintain Your Gmail Reputation
You've spent time and careful consideration on the next aspect of your email marketing strategy. The last thing you want is to be viewed as is a spammer. MailChimp offers up some advice when it comes to tackling these challenges. It is suggested that you take into account your current procedures and the way they appear. Some subscribers may not have faith in your opt-out process or your content had altered drastically or dwindled in quality over time. Perhaps you are flooding them with mail they don't want or need. Your best bet may be ensure your basic practices are in shape.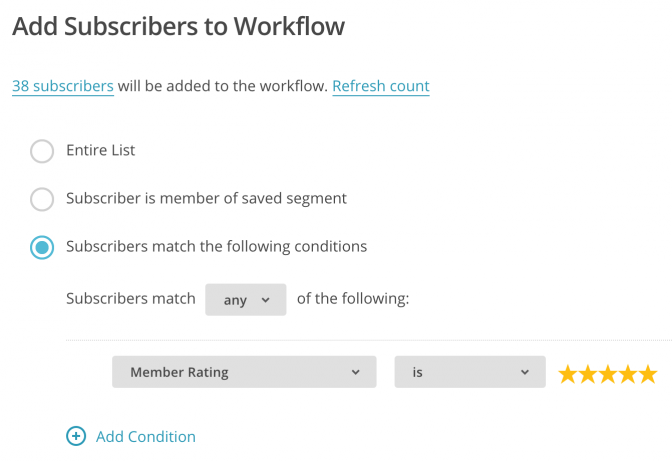 Email Marketing with MailChimp Reputation Management & Data Management Tips
Before you email away gleefully, ask yourself this. Are your recipients aware of who you are and associate the content that you have with your business?
Monitor your unsubscribes attentively. Are your subscribers mistakenly receiving a never-ending cycle of multiple contact from you? Rectify this if so.
Your unengaged subscribers may begin to block your email efforts if you come on too strong. Think about trimming down on these uninterested recipients to avoid getting blocked. The following MailChimp article can help guide you through doing so within your own account: http://kb.mailchimp.com/lists/managing-subscribers/remove-inactive-subscribers.
MailChimp offers the ability for subscribers to choose how regularly they want to be contacted by you. Think about using this "update profile" feature so that you don't start to irk people with email after email. The following MailChimp guide can help you get to grips with this feature: http://kb.mailchimp.com/campaigns/design/add-an-update-profile-link.
Don't look at this new Gmail feature as an obstruction to your email marketing campaign. You could end up creating better content for emails because of it, leading to higher levels of customer satisfaction.
If you require any help with your Email Marketing campaigns or with MailChimp, then get in touch with our MailChimp Experts Directory listed team.