The Google Display Network (GDN) can be a very powerful tool if used correctly, it can generate thousands of impressions, clicks and even sales with a well-planned out campaign. Clicks are usually cheaper than the Search Network and can help promote your brand whilst driving down that all important Cost Per Acquisition (CPA). On the other hand, if you have just started using the GDN, have very little experience with it or have simply inherited an account, you'll soon begin to notice the masses of impressions you're receiving with very little orders being processed. This is likely to be down to the huge amounts of irrelevant traffic the GDN can generate if not set up correctly. One of the problems is usually Mobile Apps generating irrelevant clicks that are eating up your budget.
There is a really simple and fast solution to excluding Mobile Apps which we'll be explaining below.
Step 1)
Click on your Google Display Network campaign.

Step 2)
Click on the Display Network tab which can be seen to the right hand side.
Step 3)
Click on the Red + TARGETING button.

Step 4)
Select the Ad group that you wish to exclude Mobile Apps traffic.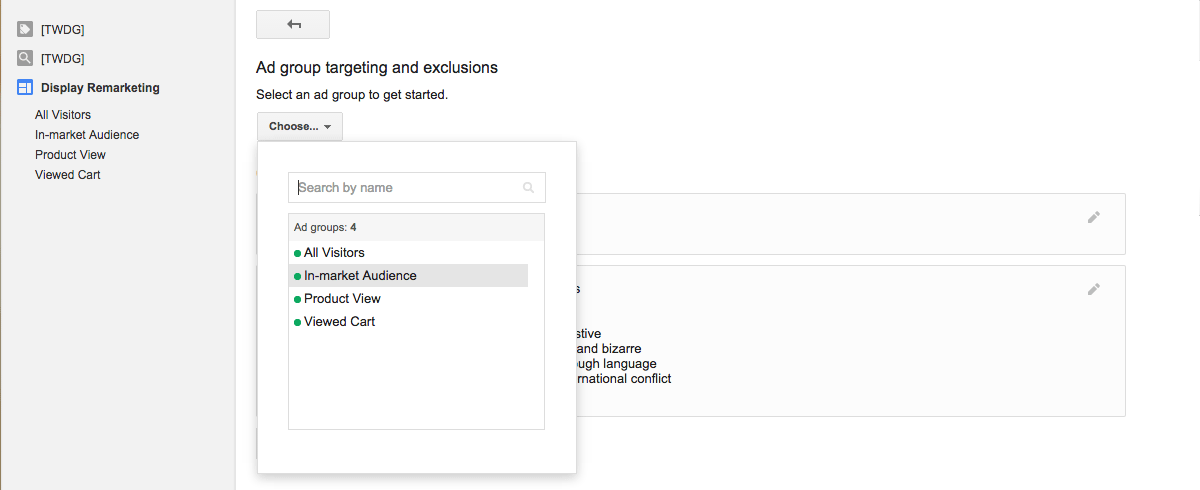 Step 5)
Under Ad group exclusions, select Placements.
Step 6)
Enter the Placement 'adsenseformobileapps.com'.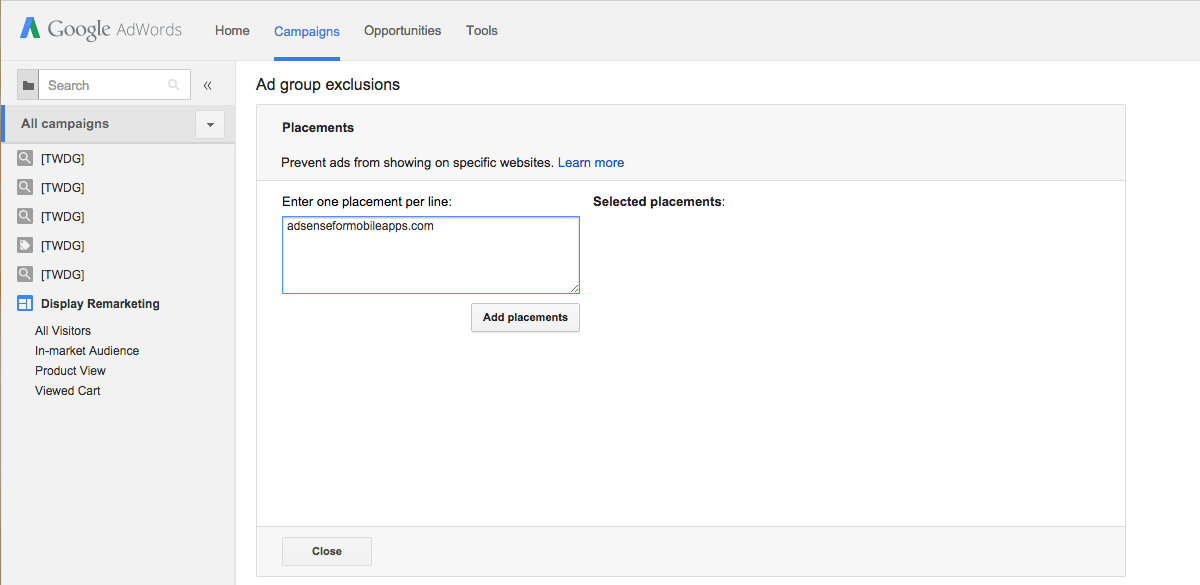 Step 7)
Click on the Add placements button to ensure it has been added.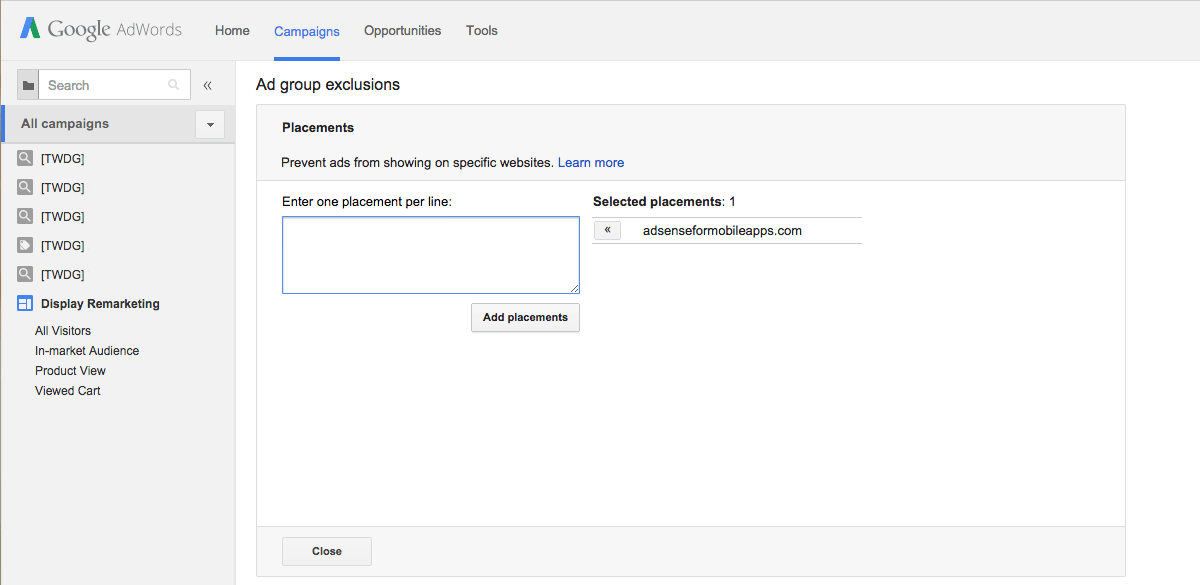 Step 8)
Click the blue Save button at the bottom of the page.
Finished!
You've successfully excluded Mobile Apps, however there will probably be some site category options that you'll want to exclude along with Mobile Apps such as sexually suggestive websites, death and tragedy, In-game and GMob, all of which can be done by going to the Site category options and excluding as you wish: