Google have released a new type of campaign within their AdWords PPC platform that is specifically designed to generate phone calls rather than visits to your website as detailed in the following announcement post: http://adwords.blogspot.co.uk/2015/02/charge-up-your-phones-with-call-only.html. This new campaign is named a Call-Only campaign. Once set up, a click on your advert will result in a phone call to your company rather than sending them to a landing page.
Many companies will value a phone call much more than a visit to their website, especially service sector businesses. With this in mind, the new Call-Only campaign could be exactly what you're looking for.
How to Set up a Call-Only Campaign?
The first thing you need to do is create a new Search Network only Campaign: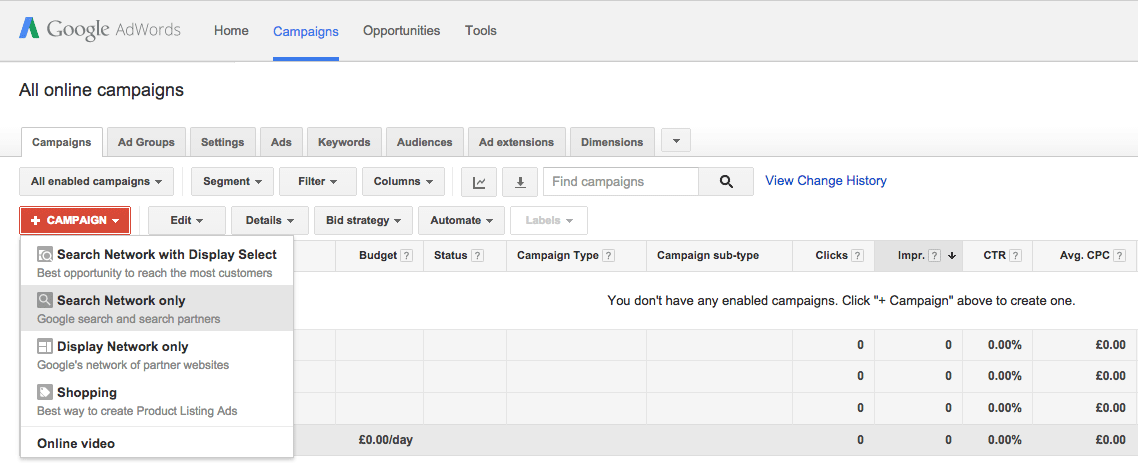 Please Note: Call-only Campaigns are available on the Search Network Only.
Secondly, select the 'Call-Only' Campaign type that can be seen on the right hand side: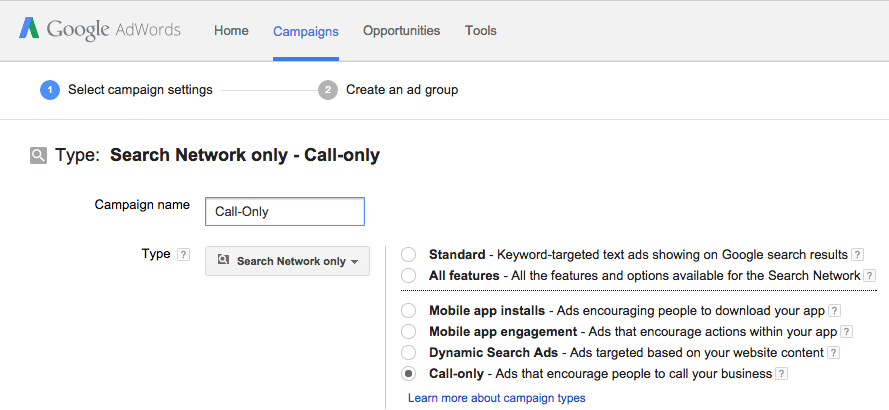 Continue to select your desired settings and click Save and continue.
The following page is where you'll begin to create your Call-Only advert:
Business name: The name of your business
Phone number: This is the number that will be dialled when your advert is clicked
Description line 1 & 2: Promotional copy and Call to Actions
Display URL: The URL that will be displayed with your advert
Verification URL: The URL (on the same domain) that contains your phone number and will be used as part of the detailed in this Google Advertising Policy: https://support.google.com/adwordspolicy/answer/6130299?ctx=tltp.
It is highly recommended that you use call reporting to gauge the effectiveness of this campaign. If you leave the settings as default, this will let you use a Google forwarding phone number which will enable the tracking of phone calls and will create a conversion action named Calls from ads.
The next stage is to add your keywords in the box below. Add at least one keyword and click Save ad group.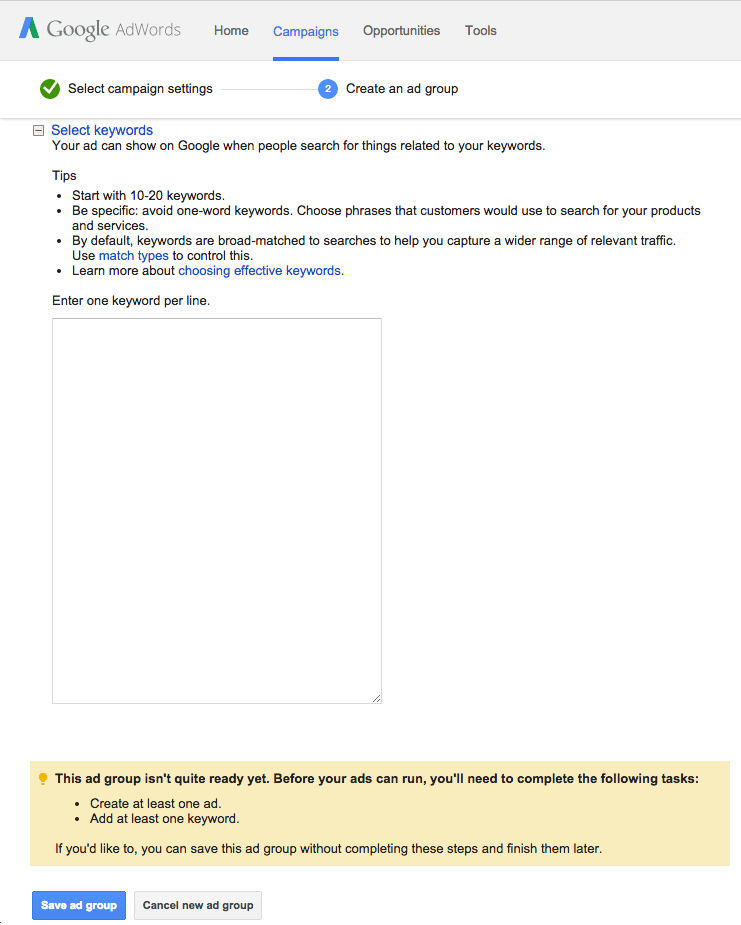 After you click Save ad group, your ad shall go under review, once approved, your ads should begin to show.