Google is always developing their products to enhance the end user experience, as many pay per click marketers know with the recent removal of sidebar search ads and the imminent launch of the new AdWords interface.
Changes to the search engine results page for the end user are generally tested by Google prior to them being implemented permantelty, one would assume if they had promising results during testing to improve user engagement.
Over the last three weeks our team has noticed two primary variants of the Google Shopping / PLA (product listing ads) being served, each are below.
Sidebar Shopping / PLA Results
The first variation is the old sidebar area of the Google results page is being utilised for a block of 9 shopping / PLA results in 3 rows of 3 products. This would appear to be a test to give the user a larger amount of initial results, whilst removing any option for a further click to view further results (unless changing from search results to the shopping results).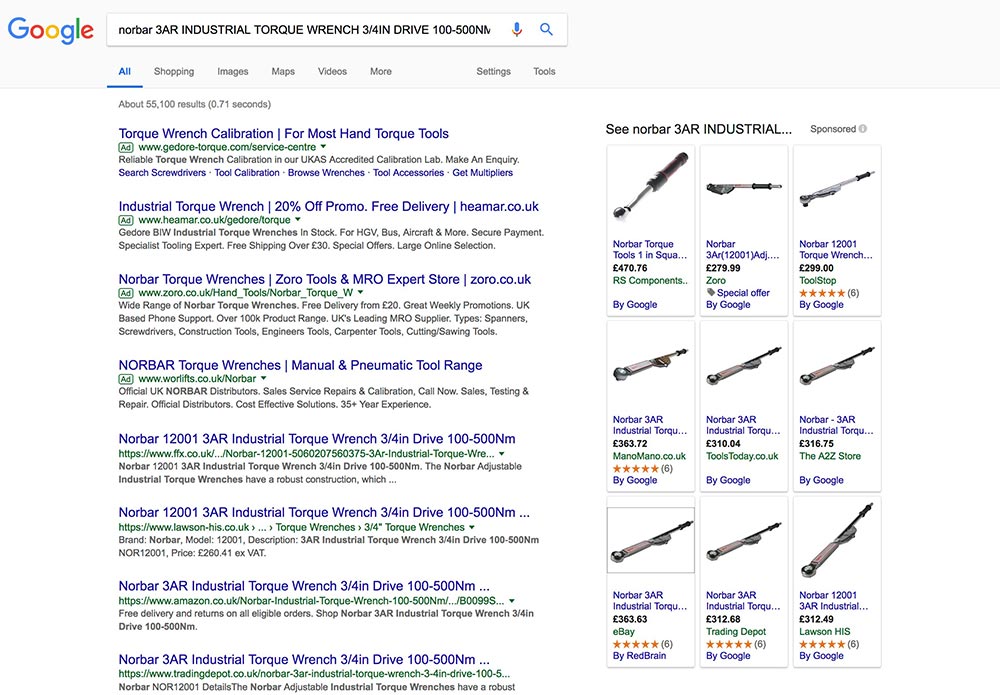 Expandable Carousel Shopping / PLA Results
The second variant is a new take on the products carousel that expands across to fill the browser window and then has the common carousel scrolling upon button click. Its safe to assume that this test would benefit the 'price comparison' shopper as they would have the potential to view more products on screen at once over the usual 5 per slide on the carousel.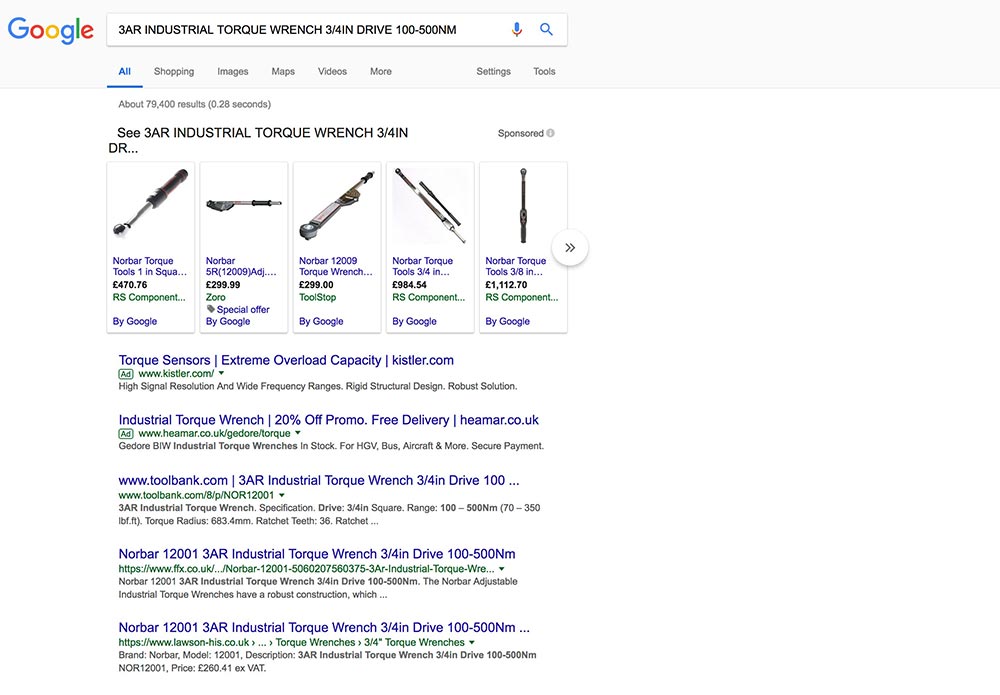 An Integrated Rich Media Result
Today a third variation appears to be in test.
This new variation would appear to utilise the knowledge graph box to display an integrated experience of the Google Shopping / PLA results and is served when searching with a very specific search term for a specific product. The integrated results appears to integrate rich media data such as Google Product Reviews, product details and shopping results.
The interesting aspects of this, is the possibility that that product data from Google Manufacturer Center is being utilised within this knowledge graph esque result, whilst harnessing other rich data and integrating an imageless, smaller, Shopping/PLA carousel.
It may be the case that this is not an actual variation of the Google Shopping / PLA results but rather a knowledge graph box that integrates Shopping results within it. It also allows the user to quickly expand reviews, product details and shopping results comparison tables with a single click within a lightbox window. The obvious benefit of this is to keep a user within the search results page and cater for consumers at varying stages of the buying process.