For the last several months or so, Google have been trialling and testing improvements to hotel queries on the search engine in a bid to help hoteliers and guests alike. Driving forward from these trials, Google have rolled out useful revisions to Google Hotel Ads. These changes include wider accessibility to the Google Ads commission programme and Book on Google expansions. With this news comes the announcement that the dedicated Hotel Finder site has been discontinued as the information available on these pages can now be obtained directly through Google search.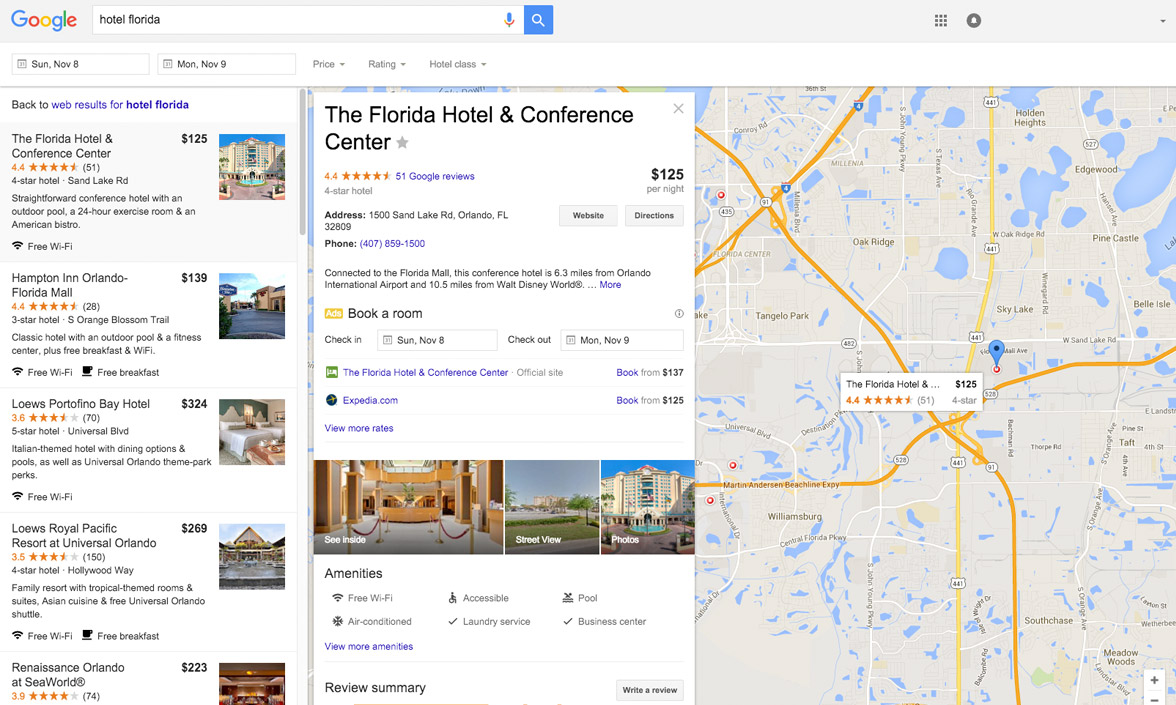 Generating Leads from Google
Google began trialling the Google Hotel Ads Commission Programme earlier in the year, initially offering it to a select number of independent lodgings. Larger hotels and chains previously would've benefited substantially more than smaller inns due to higher budgets for cost per click based results. The cost per click method for Hotel Ads is abolished under the new revisions and hotels are now charged on standard commission rates making attracting patrons to less influential accommodations that bit easier. Google have now stated that it will welcome more participants to take part in the programme.
Easier Bookings
2013 witnessed the introduction of Book on Google in the US which enabled users to book a room using just their mobile phone. The availability of the booking service has now been launched for desktop and tablet platforms and been made simpler for more hotels to implement within their business.
The payment transaction is incorporated in Book on Google but the usual correspondence such as confirmation emails and cancellations remains in the hands of hoteliers meaning no guest relationships are frayed or severed.
Increased Information on Google Search
Early 2015 saw Google reveal plans to improve hotel searching across the Google site to incorporate details for US based premises such as prices, reviews and using Google Maps to find the exact location of the business. In September, Google began providing information about additional preferable luxuries available at hotels such as Wi-Fi and parking arrangements all without leaving Google search.
There are proposals for this amenities feature to extend to 24 more countries, including the UK, over the course of 2016. These changes are aimed at making booking a suitable place to more straightforward for guests and helping hoteliers connect with potential customers at the right time.