You might have seen that the new app, launched by Meta, rolled out on Wednesday 5th July. Described by many as the Twitter app for Instagram users, it's caused quite a splash in the online world, with Elon Musk condemning the new app as a straight copy of Twitter, together with speculated plans to sue Meta for Copyright infringement, claims Forbes. 
But despite the controversy it has caused on the internet, it has already proved to be exceptionally popular, with 30 million sign ups occurring in less than 24-hours, according to Forbes. The same source also said that, on the day Facebook launched in 2004, it received 10 million new users in 852 days, just to put that into perspective. 
At the start of 2004, there were approximately 745 million internet users in the world, claims Internet World Stats. As of April 2023, however, there were 5.18 billion internet users worldwide, states Statista; that's a huge jump in users over the last 19 years. With more of us surfing the net now than in 2004, it's no wonder it proved to be an even bigger hit than its predecessor. 
As a prospective Thread user, however, whether you're looking to use it for commercial or personal reasons, you might be wondering what the app is, how it works and what it's for. As well as answering those questions for you, we'll also be discussing the differences between Threads and Twitter as well as what future now holds for the popular Tweeting site. Let's dive in!
What is Threads?
Threads is a brand new app created by Meta that behaves like Twitter but looks like Instagram. Meta is the parent company of Facebook and the owner of Instagram, but a long-standing rival to Twitter. Threads has been designed for users to have real-time conversations through, mostly, text, although videos and images can be shared on there also.
Threads can integrate your data from Instagram, including copying the list of people you follow as well as carrying your verification tick over onto Threads whilst still keeping it on Instagram. The two are almost linked, as you need to log in, or sign up, with your Instagram login details. Just like Instagram, users can decide whether or not to keep their account private or to make it public. Essentially, Threads is Instagram's answer to Twitter.
How does Threads work?
Threads has been described as an Instagram app that functions much like Twitter does. It's meant for real-time, public conversations between users. In order to gain access to it, all you have to do is integrate your existing Instagram account to it and all of your followers, your bio information and other bits of information will be copied onto your Threads account. 
It's important to note that by signing up to Threads using your Instagram account, it won't compromise anything on your Instagram profile, everything will remain the same. With Threads, much like on other social media platforms, you have control over your interactions, aside from being limited to 500 characters per posting, rivalling Twitter's character allowance of just 280. The options you have for your interactions on Threads includes the following:
Unfollow users

Block users

Restrict what other users see

Report profiles

Adding links to your posts

Including pictures in your posts

Including videos in your posts that can be up to 5 minutes long
What is the Threads app for?
Threads can be used both in a commercial and a domestic capacity. Either way, Threads has something for everyone. As it connects to your Instagram account, you might already have a considerable Threads following as soon as you sign up, depending on how many of your followers have signed up already. 
Whether you have a significant following or not, Threads allows you to communicate with your followers through text, images and videos. There is also an option for users to share one another's posts, much like on Instagram Stories. You'll be able to have private or public conversations with people, depending on the privacy setting you have your account set to. 
Many personal accounts will be set to private. According to Statista, there are 1.35 billion Instagram accounts as of 2023. Medium claims that, of those 1.35 billion accounts, approximately 300 million of them are set to private. Where this might not seem like many in comparison to the number of active accounts, that's still a considerable number of private accounts out there.
Business accounts, however, don't see any benefit of having a private account. This is because they have a wide audience to reach. If a business wants to use Threads, or integrate their existing Instagram account, they will need to keep their privacy settings public in order to get the most out of everything that Threads has to offer. We'll get onto the benefits of Threads for businesses shortly. 
The battle of the apps: Twitter vs. Threads
Although Threads and Twitter look and act the same, on paper, they're actually quite different if you delve further into their functions, their uses and their design. We'll go through the differences between the two so that you can see it's definitely worth keeping your Twitter profile live whilst still giving Threads a chance.
Functionality
Twitter is a social media channel that allows users to post short messages online. They can include links, photos and videos in their post. The purpose is to share content with followers and non-followers in what's called a 'Tweet'. Users can engage with one another and share other users' content with ease by 'Retweeting' posts. The only organisation functionality Twitter has is the ability to 'Pin' posts so that they appear at the top of their profile, regardless of whether or not they post anything else after that time.
Threads integrates Instagram accounts to create a brand new Threads account. Here, users will be able to create organised posts that have the potential to turn into an open conversation that is public, depending on the privacy settings that have been implemented. It does this by linking related messages together as opposed to having lots of separate posts that are related. This makes it easier for users to find and follow by way of conversation topic or subject. 
Content structure
Tweets are limited to just 280 characters per entry, with it previously being limited to 140 characters. Content isn't organised in a thread-like structure unless a post is replied to. If someone posted lots of related Tweets on their account, it wouldn't automatically group those related posts together. Related content or topics would only be grouped together should a conversation begin on an individual post.
Threads are linked together linearly in order to generate sequential conversation that is well-structured. It allows users to look at a post, view related posts and engage with it themselves, all in the same place, in real-time. Unlike Twitter, a message on Threads is limited to a generous 500 characters.
Engagement & interaction
On Twitter, users engage and interact with Tweets through 'Likes', 'Retweets' and simple replies. Replies act as separate messages on Twitter and so what might seem like a conversation isn't actually structured that way automatically as 'threads' as they would be on, you guessed it, Threads.
In terms of engagement and interaction, Threads allows users to reply directly to a message within a particular thread. This helps to create a back-and-forth conversation, effortlessly, in a structured and organised manner. In turn, this encourages engagement whilst also making it effortless for users.
Privacy
Both Twitter and Threads have the option for users to privatise or publicise their accounts. However, the option to make a Threads account public or private relies solely on the setting you have it on for Instagram, although there looks to be an option to tailor it specifically to your new Threads account, making its privacy different from that of your Instagram profile.
Navigation & organisation
Users on Twitter can browse Tweets from accounts that they follow or don't follow. They can also view Tweets that contain specific hashtags in order to find content they're interested in or to read more about trending or popular topics that might be in the news or that are widely talked about. Threads, on the other hand, displays content in chronological order. This allows users to easily find, look through and get involved with the conversation at hand. It's organised in a more straightforward format that can be easily navigated and followed.
Multimedia integration
Twitter allows users to include images, videos, GIFs and other multimedia content pieces in their Tweets. Threads is very similar in the fact that it allows users to add all of the above to their posts, other than GIFs, as of yet. We'll keep you posted with any developments as time goes on.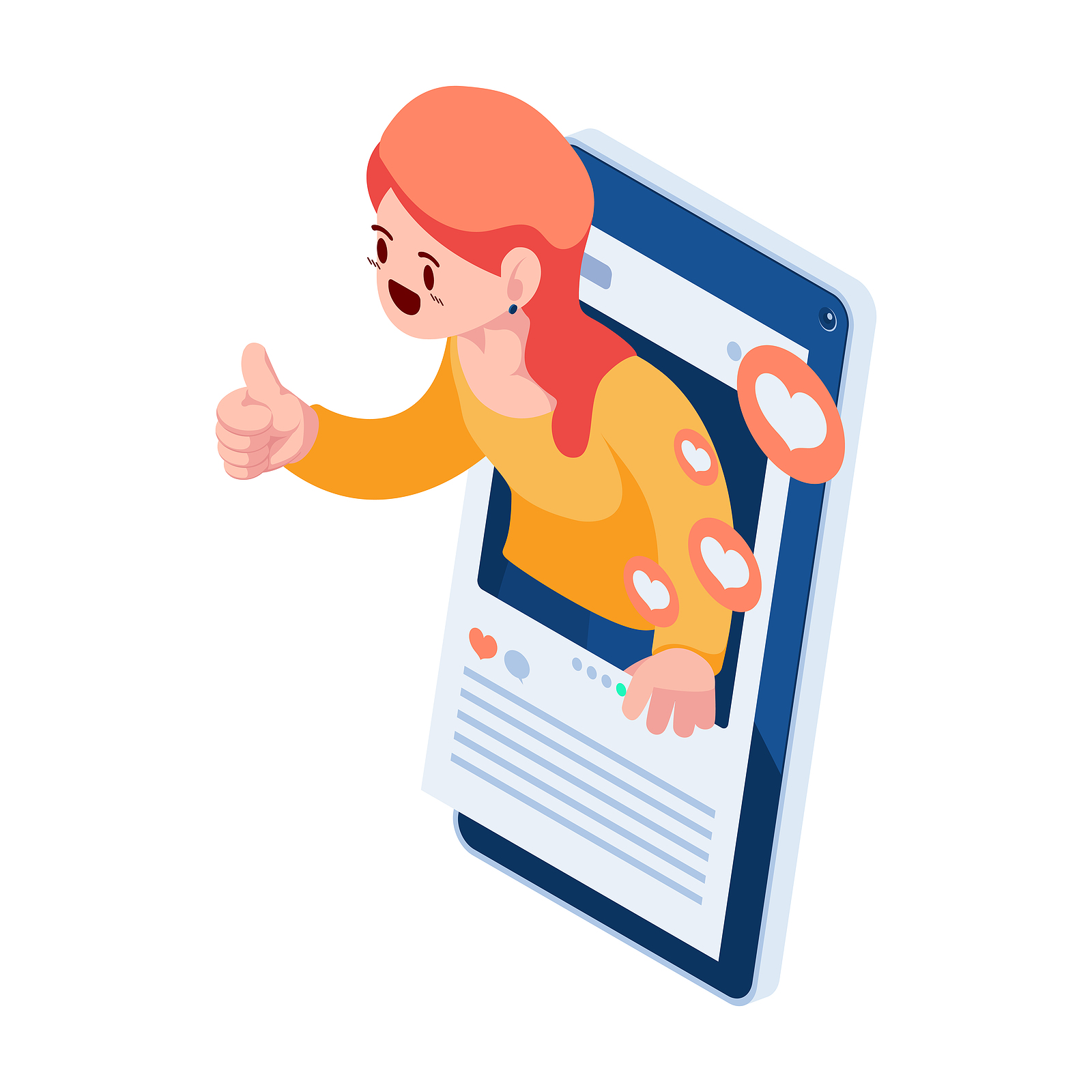 What is going to happen to Twitter now that Threads is on the scene?
Twitter, which launched in 2006, has been, and continues to be, an incredibly popular social media platform. As such, it shows no signs of disappearing, despite reports that Twitter is taking steps to sue Meta for essentially creating a copy-paste of Twitter, notably its concept and its design.
It's also important to note that, like with any newly-released app, Threads hasn't been entirely glitch-free during its rollout. There were instances that were reported which involved issues with timeline loading within the first few hours of its launch, according to The Free Press Journal. 
As Twitter is a well-established, highly-popular social media channel that has been live and functional for the last 17 years, it's highly-unlikely that it will face a complete shutdown as a result of Threads' rollout, so users can continue to post on, and utilise, the app for the foreseeable future. In short, the launch of Threads won't make Twitter obsolete anytime soon.
How can businesses use Threads to their advantage?
Threads is designed for close-knit groups of friends in order to enhance and enrich friendships and relationships, creating a sense of exclusivity, almost. This is something that any business will be able to use to their advantage. You'll have an entire group of people on Threads with mutual interests and you might just be able to provide what they're interested in.
As a business, you should be getting involved in the conversation, reaching out and engaging with your audience in a way that other sites, like Twitter, Facebook or even Instagram, cannot. By using Threads as a brand new business tool, you'll be able to do a variety of things, including, but not limited to, the following:
Build stronger relationships between yourself and your audience

Enhance a brand's image or message

Tapping into everything that intimate company-customer connections has to offer
Kumo is a highly-experienced Digital marketing agency in the heart of Nottingham. With over two decades of knowledge and expertise to draw upon,you can always count on our team of experts to propel your business into the spotlight. With SEO, PPC, content writing and website design services available, you've come to the right place. For more information about how we can help you today, get in touch with a member of our friendly, professional team – we're always pleased to hear from you.