You might not think that how your website looks has much of an impact on your leads and sales, but it's actually quite the opposite. Website design has a huge effect on how well your business does, especially if you're based, primarily, online, but how? In this article, we'll discuss how website design affects your SEO and how well you perform in the search engine results pages (SERPs), together with why it's important to make sure your website looks the part.  
How does website design affect SEO?
While how your website actually looks is an integral part of bringing in sales, a redesigned website can have detrimental effects on your SEO. SEO stands for Search Engine Optimisation and it makes sure that you're appearing as high up in the search engines as possible. The higher up you are in the SERPs, the more likely it is that someone will come across your website if they search for some specific keywords. 
For example, you might be a professional in the driveway industry, so your website will need to be optimised accordingly. As a result, the keywords could be something like "block paving in [location]" or "tarmac driveways near me". If someone searches for those, and if your website is optimised properly (which also means having an up-to-date website), then your business will show up in Google and other search engines. A modern website will also make it easier for crawlers to index your website, which boosts your SEO ranking. 
Why a website redesign is good for SEO
As we've already touched upon, having your website redesigned produces excellent SEO results for businesses who generate most of their leads online. But it's also great for companies who rely heavily on foot traffic. You'll be able to place advertisements and bulletins online, notifying people of sales, offers and even job opportunities. 
Having a website is a great foundation for building a solid reputation both online and in the real world. You might rely on foot traffic and passersby alone, so you don't think you need a modern website, but you should seriously consider a website redesign for the following reasons:
It improves your brand perception
A brand new website, or even one that needs to have a revamp, will have a positive impact on how your target audience engages with and perceives your brand. It helps a company to better display their brand messaging and current goals as opposed to still showing their 15-year-old values. 
A redesigned website helps your business to look modern, with-the-times and, most importantly, professional. In turn, you'll stand out from your competition. Not only will you be improving your brand perception, but you'll also be building trust between yourself and your company, therefore leading to an increase in leads and, eventually, sales.
It instils trust between your customers & your business
We've just touched on this, but a modern-looking, professional website will help your customers to have trust in you. But it's far more important than you might think. According to g2, 38% of internet users will leave a website if they don't like its design. If you invest in making your website look and perform better, then you're also helping to keep website visitors on your site for longer. 
The more time they spend looking through your site and seeing what you can do, the more likely it is that they'll enquire about the goods and/or services you have to offer. In turn, this increases leads and boosts sales – something that's highly-likely with the help of a website redesign from digital marketing agencies like us here at Kumo.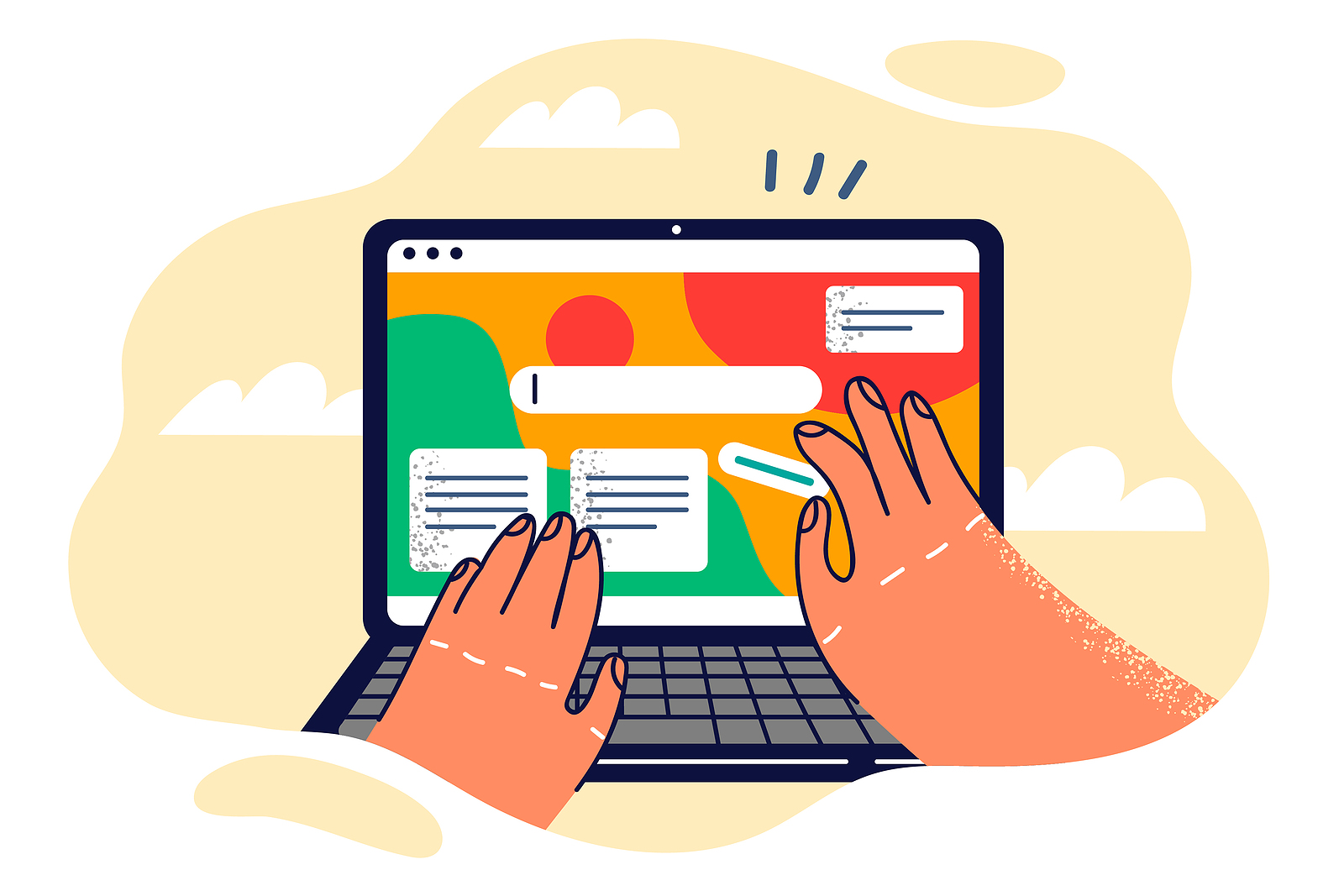 It will improve website navigation & structure
64% of those asked cited that websites which are slow to load and difficult to navigate and use were their top two irritations when shopping online, claims Servebolt. In fact, Built In found that 50% of those surveyed will abandon a website if it takes 6 seconds or longer to load. If your website hasn't been updated in a while, then you'll likely be experiencing some speed and navigation issues. 
This could be due to a number of different reasons that haven't been addressed the first time around. However, during these digital times, advancements have been made, technologically, that makes it easier for issues to be uncovered and rectified. What used to take months now takes a matter of hours, so undergoing a website redesign would be highly-beneficial if you haven't undertaken one in several years. 
The digital marketing industry is fast-paced, but it needs to be maintained or SEO slips. Having a website redesigned is one thing, but you need to enlist the help of a marketer who can keep on top of things for you, giving you more time to do what it is you do best. Constant monitoring and reporting highlights any issues as and when they happen, so you'll never have to worry about slow site loading speed ever again.
It shows you take website useability & accessibility seriously 
A redesigned website is a great way of showing that you take useability and accessibility seriously. It will then become evident to your prospective customers that you care about their online experience, investing the money needed to make sure your website visitors can enjoy navigating around your site, finding and accessing everything they need to in good time. 
Make sure pages are listed in a logical order and that products and services have clearly defined and informative descriptions. You should also ensure that people can shop and purchase items online as easily and as safely as possible, which also helps to boost trust and reliability between yourself and your customers. 
It enables brand new, high-quality content to be written
If your website is outdated, then it's likely that your content is as well. You could have inaccurate information on your website, including prices, for example. If your price list is out-of-date, it needs to be updated as soon as possible as it could be considered false advertising, for instance.
In addition to old or inaccurate information, you might have written your website copy yourself and it's now poor in quality and word count is low. The algorithm Google uses changes regularly, so it's highly-likely that what worked for your site 10 years ago is now ceasing to be effective. You need to have your website copy rewritten by a professional copywriter, such as the ones we have here at Kumo. 
Kumo has over twenty years' of experience in the digital marketing industry. With a dedicated team of SEO specialists, PPC professionals, content writing experts and meticulous website designers, look no further than Kumo to redesign your website. For more information about how we can propel your business into the spotlight with a brand new, sleek and modern website, get in touch with a member of our friendly, knowledgeable team today – we're always pleased to hear from you.