In order to develop and continue to run a successful website, something you'll need to keep an eye on, both in the early stages and beyond, is the volume of traffic you're getting. Organic traffic is incredibly valuable for websites as it can help to boost their rankings in the search engine results pages (SERPs), as well as generate solid leads, conversions and, ultimately, sales. So when a drop in traffic is experienced, it's important to know why it's happened. In this article, we'll be giving you some possible reasons for why you have seen a drop in traffic to your site. 
The Google algorithm has been updated
Good often updates its algorithms. What worked last year might not work this year in terms of marketing strategies and SEO techniques. There are some "core" updates that Google likes to do, but it can negatively impact your SEO. The only issue is, we're not told what these algorithm updates involve as Google is highly-secretive about how it changes and develops its algorithms. If you want to find out whether the Google algorithm has changed, then look out for press releases and dates from Google themselves as well as from marketing giants, such as SEMrush Sensor or Moz.
There is a nofollow or noindex code that's been set
If you're not sure what this is, think of it as almost blocking someone on social media. In the same way you can do that, you can block your own pages from appearing in the Google SERP. The way this is done is by including either a nofollow or noindex code into the robot's meta tag. This then prevents Google from indexing your website page, hence why you will no longer appear in the SERPs. If you don't appear in the SERPs, at all, then how do you expect someone to find you and then click on your website page? The short answer is: they cannot. The only ways in which using nofollow and noindex codes is useful is in the one or more of the following instances:
To prevent duplicate content from appearing the SERPs

To stop internet users from becoming confused when they land on a page of yours as they will be expecting a homepage but could land on a log in page, for example

For use as a template for website designers and/or developers, which is essentially a test site
The content isn't high-quality
Content is more important than people might think when it comes to website pages. The content needs to be accurate, high-quality and display useful, correct information to the user. Without this, or if the quality is low, then Google will assume it's been written by a bot, or that it's simply not worth having it appear in the top few search results. Make sure you have quality content on your website pages if you want to boost your rankings.
You're linking to dead links
It's always a good idea to link to both internal and external websites and website pages, but there are some instances where linking to a different page could be bad news for your SEO results, and this is one of those times. Linking to a dead link will impact negatively on how well you perform in the SERPs. Google will penalise you or even remove your website completely from its SERP. Go through, or have your website designer or developer go through, your website and look for any links that are:
No longer relevant

Broken

Linking to a PBN

Broken
Once you have identified where the problems lie, then take the right steps to rectify them. You could do this by simply updating the links or by removing them altogether.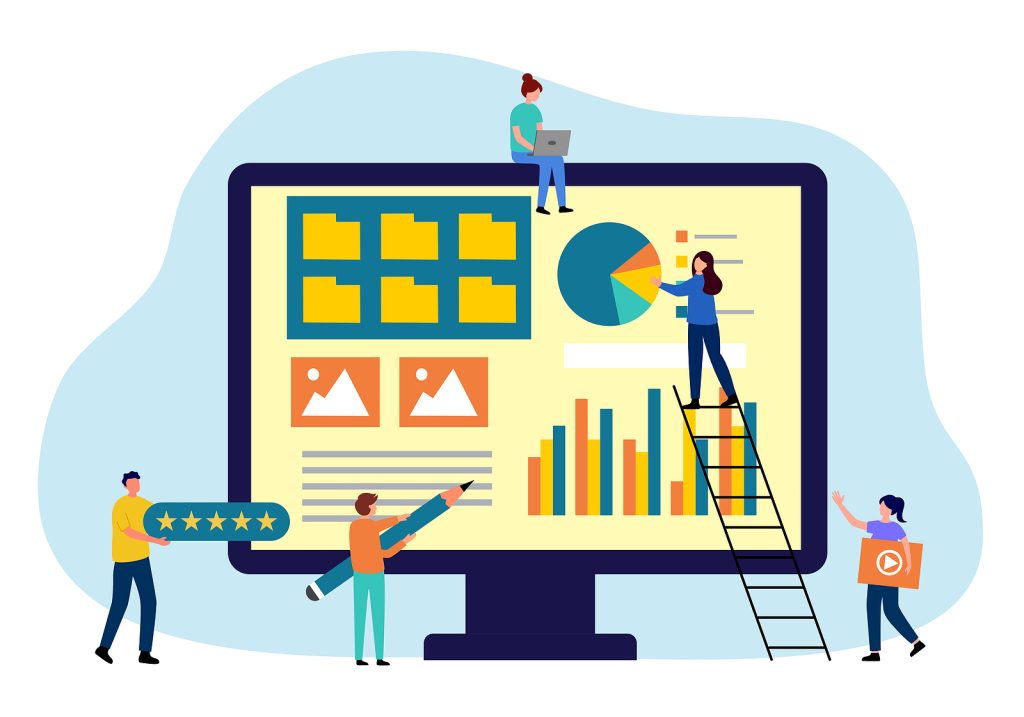 You have over-optimised your content
You might not think that this is actually a thing, but it is possible to over-optimise your website. Keyword stuffing is something people will do to boost their rankings, but this doesn't work anymore. Instead, Google will view this as spam and it will impact negatively on your rankings in the SERPs. It's far easier to over-optimise your content than anything else. If you're creating content for your website yourself, you will need to understand the following so as not to over-optimise:
How many keywords are necessary to improve rankings

What keyword stuffing is and how to avoid it

When it's appropriate to use long or short term content 

The number of keywords you should be using for both long and short form content
Your keywords are outdated or no longer relevant
Sticking to the keywords theme, it could be that your keywords are now no longer relevant. People might not be searching for those words or terms anymore. To find out whether they are still working, you will need to do some updated keyword research. What are people searching for now? You might have an article about how to make sourdough bread, but people are no longer searching for 'how to make sourdough bread'. If this is the case, find some new keywords and update the article, making sure it's still relevant and related to sourdough bread, for example. Reoptimising for new keywords will make a huge difference and it won't take long at all to see the impact it has.
You're having migration issues
When you have redesigned a website and are wanting it to be transitioned from one platform to another, this is known as migration. If you're having trouble migrating your website from one platform to another, you'll likely see a sharp drop in the traffic you get, simply because people either cannot access your website at all or people are landing on pages that won't load. What you should do to prevent this problem is to have a transition plan set up. This will help to mitigate issues like:
Crawl errors

Redirects

Lost links 

Broken links
Your website speed is too slow
If people land on your website and it's too slow to load, you'll have a high bounce rate to go alongside your number of clicks. Google ranks the sites that appear on their SERPs based on SEO and website speed. So it's important that you solve all website speed issues as quickly as possible. Do a site speed test to work out exactly how slow your website is, then determine where the issues lie. Some of the reasons for this could be due to:
Too much overhead on your website

Having CSS that is not optimised

Having media files, such as videos or photographs, that are too large 

Having too many plugins
Kumo has a highly-experienced team of SEO specialists, PPC experts and content writing professionals. With over twenty years of knowledge and expertise to draw upon, you'll always be able to count on us to propel your business into the spotlight, keeping up with all of the latest SEO strategies and techniques. If you would like further information about how we can help you today, get in touch with a member of our dedicated team – we're based in the heart of Nottingham, but are proud to serve businesses throughout the UK.