Instagram is one of the most popular and successful social media accounts out there, with over 1.35 million users as of 2023, according to Statista. So it's no surprise that gaining a substantial following has become a competitive minefield. But what can you do to set your gallery apart from everyone else's and gain your first 1K followers? We're going to be giving you some tips for securing your first 1,000 Instagram followers, so read on if you're looking for some ways to up your Instagram game:
Why should we care about our Instagram following?
Whether you're a business trying to get as much exposure as possible or have a personal account that you're trying to gain a considerable following on, there are many reasons as to why we should be caring about the number of Instagram followers we have. If you're looking at it from a business perspective, the larger your following, the more value it adds to your brand and the more engaged your customers will become. You might even find that they're invested in your content, always looking to see if you've posted anything new or have an announcement to give. So let's delve deeper into why we should be caring about our Instagram following.
It can boost credibility

– it makes your account, whether it be a business or a personal account, seem more legitimate and trustworthy if you have a considerable following on Instagram. If you don't have many followers, people might question your credibility and authenticity, which could have detrimental effects on your goals

It makes you more visible

– having a good presence on Instagram expands both your impressions and your reach, which could mean that you see an increase in your following as a whole, as well as increase the levels of engagement. In turn, this exposes you to more people and it adds even more so to your credibility

It gives you a wider reach

– we've already touched on the idea of reach, and it's something that comes with generating a larger Instagram following. The wider your reach, the more meaningful your relationships would be with your audience and the wider community
How to gain your first 1K followers on Instagram
Instagram, considering the amount of users it has around the globe, is an extremely powerful social media tool that is used for a wide range of reasons, including: to advertise your business (and the goods and/or services you have on offer), to become an influencer, to display your artwork or photography, to showcase your home, to document renovation work and to complement your blog, among other things. If you're looking to gain 1K Instagram followers, then you've most likely signed up to the social media platform for a reason, and we're on hand to help you to reach the goals you have laid out. Here are some ways in which you can find your first 1,000 Instagram followers:
Make sure you're targeting the right audience
First and foremost, you need to make sure that you're targeting the right people. If you run a bakery and are posting pictures of flowers on your Instagram account, then you aren't going to be targeting those who are actually interested in cakes and bread. Therefore, you aren't going to be getting many followers on an account that's called 'Ben's Bakery' if you're posting photos of carnations and roses. 
Those looking for bakery accounts won't follow you and those who are looking for accounts that post flowers won't find you, because you're called 'Ben's Bakery'. You want to make sure you're generating a following that is interested in your content and that keeps coming back for more. Be relevant with your imagery and content, being careful not to deviate from the niche you've chosen.
Fill in your bio
By having a friendly bio that greets people who are looking at your account for the first time, you'll be far more likely to reel new followers in, especially if you're targeting the right people. An approachable bio makes you appear forthcoming, but there are some things you need to do in order to fill the bio out successfully, making sure you're including all of the necessary information required for people to invest in, not only your content, but with you as a person. This includes your name and concise summary of what followers can expect from you. In addition, you also need to name sure that you're filling out every aspect of your account, including the following things:
Fill out your name, which could also be your brand or business name if you're creating an account on behalf of your company

Fill out your bio, telling people what they can expect

Using a high-quality profile photo, which could either be of yourself (more so if you have a personal account) or a photos of your team or logo (if you're a company)

Adding a link to your profile, either to your blog or a website
Build connections with your friends & family (AKA your network)
One of the best ways to start off an Instagram following that is genuine is to encourage friends and family to engage with you first. Not only is this a legitimate initial following, but it also encourages friends and daily to 'like' your images, Stories, reels or carousels that you've been posting. 
This means that, to go alongside your legitimate following, you also have some genuine engagement. This is a great way to kick-start your Instagram following, putting you on the right track towards a considerable genuine amount of followers. Before you know it, you'll have acquired your first 1,000 followers.
Be consistent with content
One of the best ways in which to gain your first 1,000 followers is to make sure that you're consistent when it comes to posting content on Instagram. You can't be posting everyday consistently for a month and then suddenly start posting once a month. You need to make sure that your audience knows when they expect new content, and the best way to both gain and retain your following is to be consistent, but not to post too often. 
There is a balance to maintain. For example, don't post multiple times a day everyday. The best thing to do is to post once a day, three days a week, evenly apart. This stops your account from being considered spammy and annoying, which could cause people to unfollow you. Be consistent, but be sure to remain a good balance as well.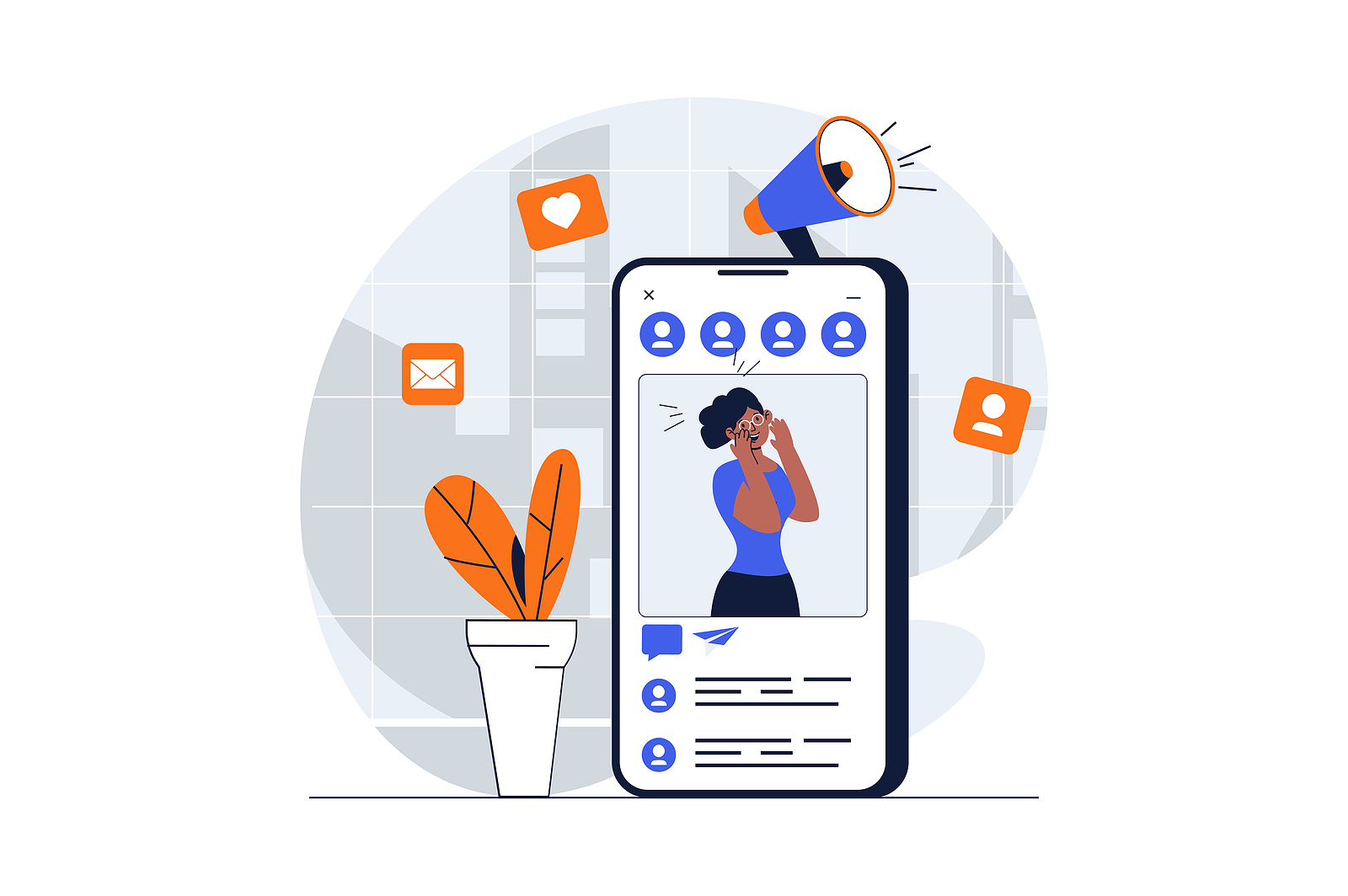 Your content needs to be high-quality, appealing & eye-catching
You need to make sure that your content is high-quality. If you're posting grainy, low-quality images then people will find it less appealing and you'll struggle to acquire a decent following. As well as high-quality imagery, you also need to couple that with content that looks great. 
Going back to the bakery example, if you post a picture of the most delectable pile of chocolate croissants, then that will be far more appealing and attractive to your followers than a picture of some burnt pastries that are just dumped onto a plate. Your audience will keep coming back if they know that you're always going to be posting pictures of delicious baked goods, so stick with that imagery and don't deviate if you want to generate your first 1K Instagram followers. 
Try to start a conversation
Do your best to get a conversation going with your followers and with prospective followers. You can do this in a number of ways, including adding captions that contain a question or by giving a point of discussion. You could even put a carousel together for a 'this or that'-style post, posting a picture of a croissant and a pain au chocolat and asking the person who is reading the caption whether they'd rather have the croissant or the pain au chocolat for breakfast. 
Get the conversation going and encourage engagement with your Instagram posts and it suddenly becomes a lot more interesting for people than just looking at a photo you have posted. This is something that can be more easily done in Instagram Stories as you can post polls and questions on there that can be easily answered. A vote is normally the most popular way of executing a 'this or that' posting.
Use hashtags
Hashtags should be used if you're wanting people to be able to find your photograph and not necessarily your account. If you're posting content with relevant hashtags that are also popular, then you'll soon develop an audience that is also relevant and highly-interested in everything you have to offer when it comes to your Instagram gallery. Hashtags help to encourage likes as well as give people a chance to see your account as whole. This is where they'll make the decision as to whether to follow you or not, generally.
Utilise Instagram Stories & reels
We've already touched on these in this article, but they're an excellent way of encouraging engagement. You'll get more engagement with Stories and reels than you would conventional Instagram postings, whereas the pictures on your gallery are great at making impressions and retaining an audience. When it comes to generating your first 1K instagram followers, then the use of Instagram Stories and getting creative with reels is a great way to set yourself apart from other people who post similar content who are also just starting out on the social media platform.
Remove any fake accounts that follow you
Anything associated with your Instagram account that is fake, spammy or operated by a bot will be looked at negatively. Not only will other Instagram users be concerned about this, deterring them from following you or even engaging with your content, but the search engines won't look too kindly on it either. This is where your exposure comes from, which is why you want the search engines and the Instagram algorithm to look positively on your account. 
Something that could be stopping this from happening is the fact that fake accounts are following you or engaging with your content. If you're looking to make sure you're acquiring a legitimate audience, then sift through your followers and the likes you get and block any accounts you find that are fake. This should help you to regain some popularity and to generate a legitimate following of genuinely-interested people.
Kumo is a highly-experienced digital marketing agency with over two decades of knowledge and expertise to draw upon. If you're looking to propel your business into the spotlight with a social media presence that's out-of-this-world, or if you're looking to simply increase your leads and sales, then you'll be able to look to our team of SEO specialists, PPC professionals, dedicated content writers and expert website designers. For further information about our unrivalled digital marketing services, get in touch with us today – we're always pleased to hear from you.