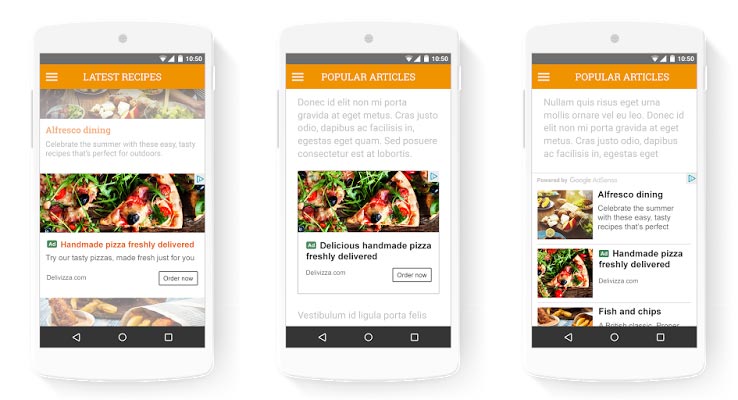 Native advertising enables the creation of adverts that resemble a site's editorial content because it shares the same format. It is one of the quickest growing online media channels. By adopting the site's environment and presenting ads that feel part of the natural extensions of the feed experience, native ads are less intrusive than typical display ads. By not being intrusive, users are more engaged as it not interrupting the experience they were looking for from the source publisher.
According to the Interactive Advertising Bureau there are six types of ad formats you can use to create your own piece of sponsored content:
In-Feed Units
Use these to promote sponsored content within a publication's natural environment. The content is marked as sponsored and shows up on the website in a similar format.
Promoted Listings
These don't have editorial content, but they are designed to fit seamlessly with the browsing experience. They are typically used by e-commerce sites.
Paid Search Ads
These are similar to promoted listings except these listings appear at the top of customer search results. Depending on the publisher the terms 'promoted listings' and 'paid search ads' overlap.
Recommendation Widgets
On most websites at the end of every article if you encounter a widget with a heading like 'Recommended for you' or 'You may also like', you're looking at a content recommendation widget.
Custom Ads
This is a term coined by the Interactive Advertising Bureau, as the catchall for contextual ads that don't necessarily fit in a specific format.
In-Ad with Native Elements
This looks like any other ad, but it has great contextual relevancy with the publisher.
Benefits of Native Advertising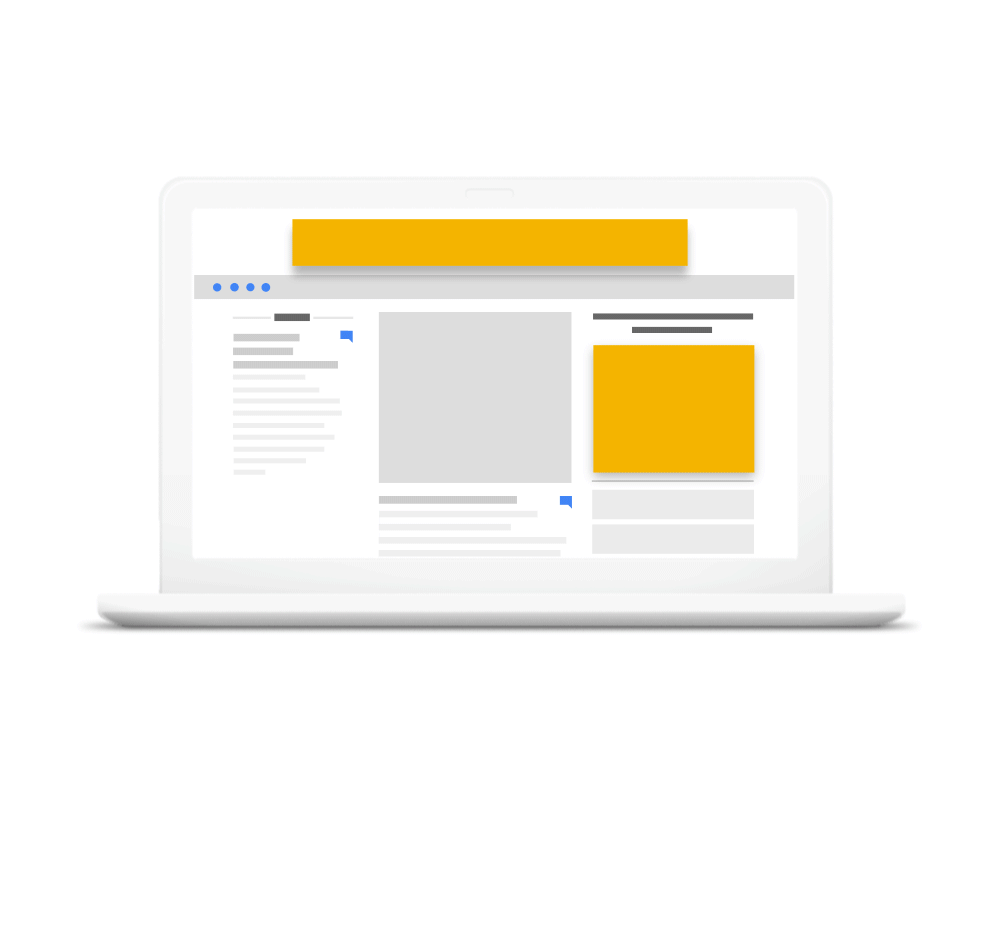 Experience
Since native adverts are designed to be unobtrusive and to fit in with the content that surround them, this allows for a better user experience than pop up ads. In some case studies, native ads were found to have click through rates (CTR's) 4 times higher than traditional display advertising.
Engagement
By creating adverts that are in the same format as the content the audiences are there to consume, native ads are less intrusive. This allows a much better flow with the media's context and content. It becomes engaging first and foremost by not interrupting the experience the user was looking for from the source publisher. As a result of this, consumers are 25% more likely to look at native ads, but they are also 53% more likely to engage with the advertisement in a positive way.
Growth
According to Adyoulike projections, by 2018 the global native advertising revenue is expected to double over the next two years, rising from the $30.9 billion in 2015 to $59.35 billion in 2018. Most of this revenue, including native in-feed ads on publisher properties and social platforms, will make up most of the display ad revenue.
Cost Efficient
The largest advantage for adopting native ads would be the overall lower cost per click. The ads are significantly cheaper than traditional advertising as the audience is more targeted, which results in cost per clicks that is up to 40% cheaper than traditional display advertising.
Ad Blocker
Users have turned to ad blockers due to their annoyance and dissatisfaction with pop up ads. Sponsored content can help combat the challenge of ad blockers as the ads will conform to the design, format and content around it. Just as the user can't easily differentiate between the content and the ads, so too for the ad blocker. This is a major plus for publishers who are losing out much of their revenue to ad blockers.
Conclusions
Native advertising has been growing steadily for the past few years, and will continually grow as companies start taking advantages of the benefits. Also with continual use of ad blockers, native advertising might finally turn it into a serious channel for connecting with audiences and customers.