Everyone knows the importance of a great website, especially if you offer your goods and services online, mostly. No matter the size or scale of your company, a solid, well-performing website is integral to generating leads and securing sales, no matter the industry you work in. However, they should be considered more as an investment rather than just another business expense. 
This is where people fall into the rabbit hole that is DIY website builders that are available online. Where they might seem like an excellent idea to begin with and a way to provide your business with a website for a fraction of the cost, there are several reasons why you should refrain from using DIY website builders. Instead of it benefiting your business, you could actually be hindering it. Here are the downside of online website builders:
It doesn't allow you to be unique
Website builders often come with templates and they're used by everyone who chooses to utilise that specific builder. This isn't a way to set your website apart from the crowd and it most certainly won't make an impression when compared to your competitors' sites. Website builders aren't the way to go if you're looking to make a good impression. 
Here at Kumo, we're able to create bespoke multi-page websites with unique copy and SEO techniques in order to make your website stand out in the industry. Don't rely on a DIY online website builder, choose a dedicated, experienced website designer, like the ones we have here at Kumo.
It can lead to a limited mobile experience
Where it might look great on desktop, mobile experience is usually limited when it comes to websites that have been created with a DIY builder. According to Statista, 60% of the global population used a mobile device to surf the net last year (2022). This means that more people than ever before are browsing websites on a mobile. 
If your website is limited in terms of user experience (UX), especially when it comes to mobile usage, then you could risk losing leads and sales to your competitors, who have a far more stable, well-performing site all round. This is just another reason to refrain from using DIY online website builders.
It can result in poor SEO results
SEO (search engine optimisation) is important for any website as it increases visibility and ensures you rank higher in the SERPs (search engine results pages). Using a DIY website builder will hinder your ability to get the most out of your SEO techniques, that's if your DIY website even gives you the opportunity to implement any SEO tactics. 
There are many SEO techniques that simply won't be possible with a DIY website. This will negatively affect how easy it will be for someone to find your website. A website that has been designed professionally will have absolutely no limitations on the SEO tactics that can be used. If this is something that you want to prioritise, don't opt for DIY sites, choose to have one that is professionally created and tailor-made to your business.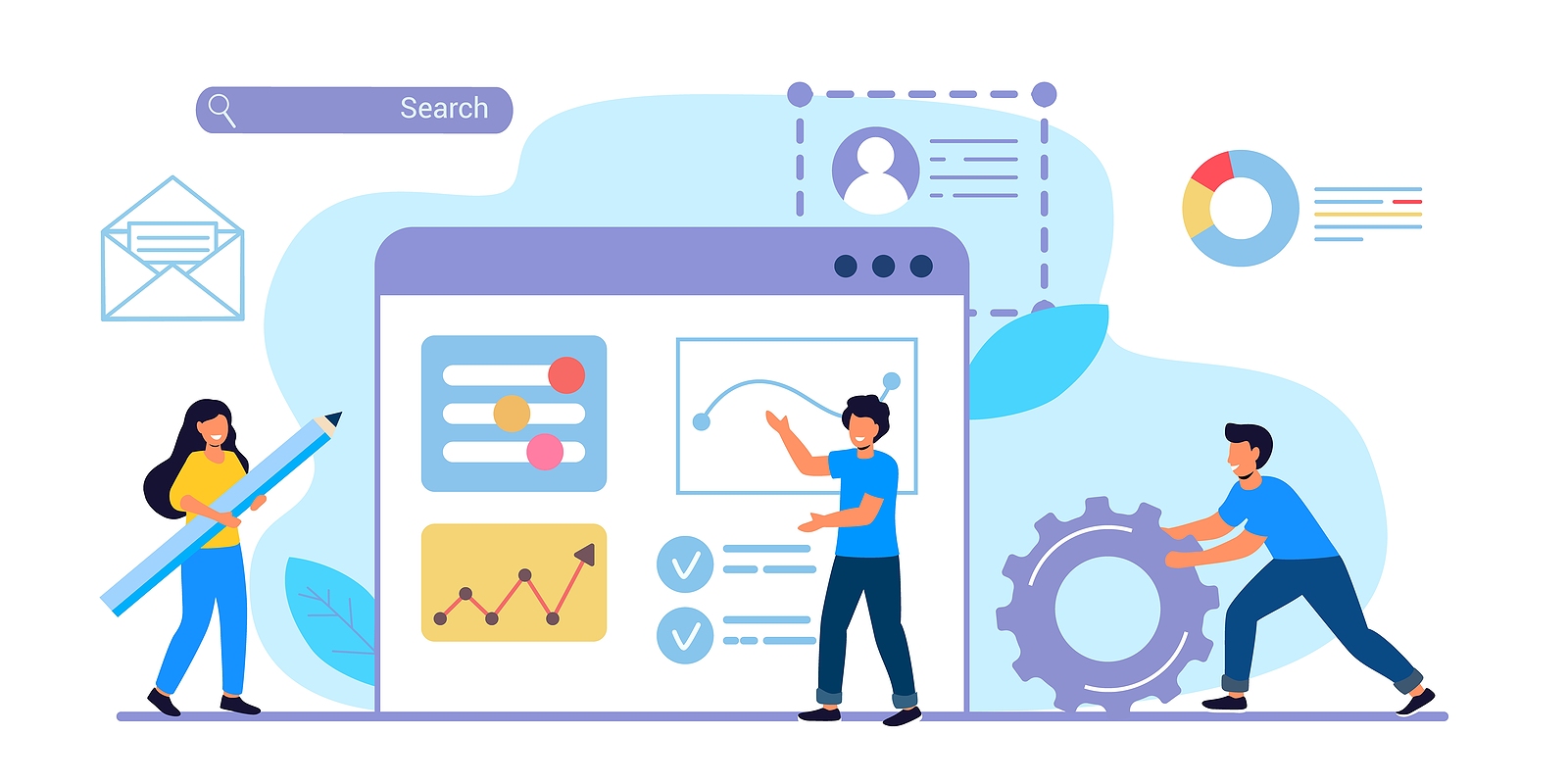 They're not nearly as responsive
A non-responsive website isn't something that is going to set you apart from your competitors. If it lacks responsiveness, then your audience is sure to become frustrated with it and then subsequently exit your site. This then increases your bounce rate, which is seen as a negative by Google. 
In turn, you'll then hinder your chances of appearing high up in the SERPs, meaning people won't be able to find you very easily, despite how many times you share your services or advertise your business. A professionally-made website will be responsive at all times, providing your audience with a great UX faultlessly.
It won't look the part
It's quite obvious when someone has created a website with a DIY builder, especially if it's a free version or template. If you're looking to make a great impression on your website visitors, then a DIY builder isn't the way to go. It can look clinical and you won't have the same creative freedom to alter and change aspects of your site. 
It's always better to have a website designer make your website for you. They will take into account all of your creative design choices, making sure it fits seamlessly with your brand and the message you're wanting to convey. A website made with a DIY builder simply won't look as clean cut and professional as one that has been made by a trained website designer.
You won't receive help & support with your site
A website builder doesn't come with a trained expert who can help and support you, especially when things go wrong. If you experience problems with your DIY site, then you'll be unlikely to rectify the issues easily, if at all. If anything, you'll end up wasting a significant amount of time looking into ways to fix the problem rather than focusing your attention on your business. With a website that's been made by a designer, you won't have to worry about the maintenance of the site, because they'll be able to maintain it for you.
Kumo is a professional digital marketing agency with a wealth of knowledge and experience behind us. With over two decades of expertise in the industry, you'll be able to rely on us to provide you with a sterling website that performs excellently and looks the part. We have a team of SEO specialists and PPC professionals behind us, together with committed content writers who will be able to tailor the copy directly to your company. For more information, get in touch with a member of our friendly team today – we're always pleased to hear from you.