Where it might be tempting to opt for a single-page website, they can often prove to be more of a hindrance than anything else, and for a number of different reasons. Single-page sites might seem modern, trendy and low-maintenance, but they actually take more planning and taking care of than a website with many pages. With this in mind, here's why a single-page site might not be such a good idea for your business.
They're limited in terms of keyword implementation
The amount of copy you have, something which we'll get onto in a moment, will be constricted on a single-page site. You need to find the right balance between providing your visitors with the right amount of information but without flooding the page with endless amounts of text that no one is going to read. This, in turn, will then impact your keyword implementation.
Keywords are absolutely paramount when it comes to SEO results and ranking well in the search engine results pages (SERPs). But they only come with a significant amount of high-quality, well-written copy. A single-page website doesn't provide the best platform for getting your keywords in, which limits you in two ways: the specificity of your keywords and the amount of keywords you use. 
If you can't get many keywords in your text, then it makes your job far harder in the research stage as you'll have to be very picky about the ones you use. Basically, if you want a good smattering of different keywords in your copy, don't opt for a single-page website.
They will lack specific, relevant content
This touches on our previous point, somewhat, in the sense that you'll find it difficult to get lots of relevant content, specific content in your copy. This doesn't only go for text, but for imagery as well. A single-page website is restrictive in terms of the amount of content you can display and this will subsequently hinder how relevant you can be. 
Your content needs to be relevant for the same reason why you need to implement keywords – it helps to drive traffic to your website, bringing in visitors who are actually looking for, or are interested, in the products and/or services you offer. There's no point driving traffic to your site if those website visitors aren't interested. Your content needs to be relevant and informative; something that can prove difficult with single-page websites.
Loading times could be made slower
Where you might think that single-page sites mean quicker load times, in some cases, it's quite the contrary. This is usually because single-page site owners will opt for other types of content, aside from text, to help get their message across. This will often come in the form of videos, images or photographs. As such, the loading time will become far slower; slower than a website that's adorned with quality copy.
Where you might think that this is something you can put up with, your website visitors might not. According to Digital.com, 1 in 2 website visitors will abdomen a website if it takes more than 6 seconds to load. Hobo Web found that 47% of the people who were asked said that a website page of any kind should load up in at least 2 seconds, so this is something to aim towards if you rely on a website to drive your enquiries and custom.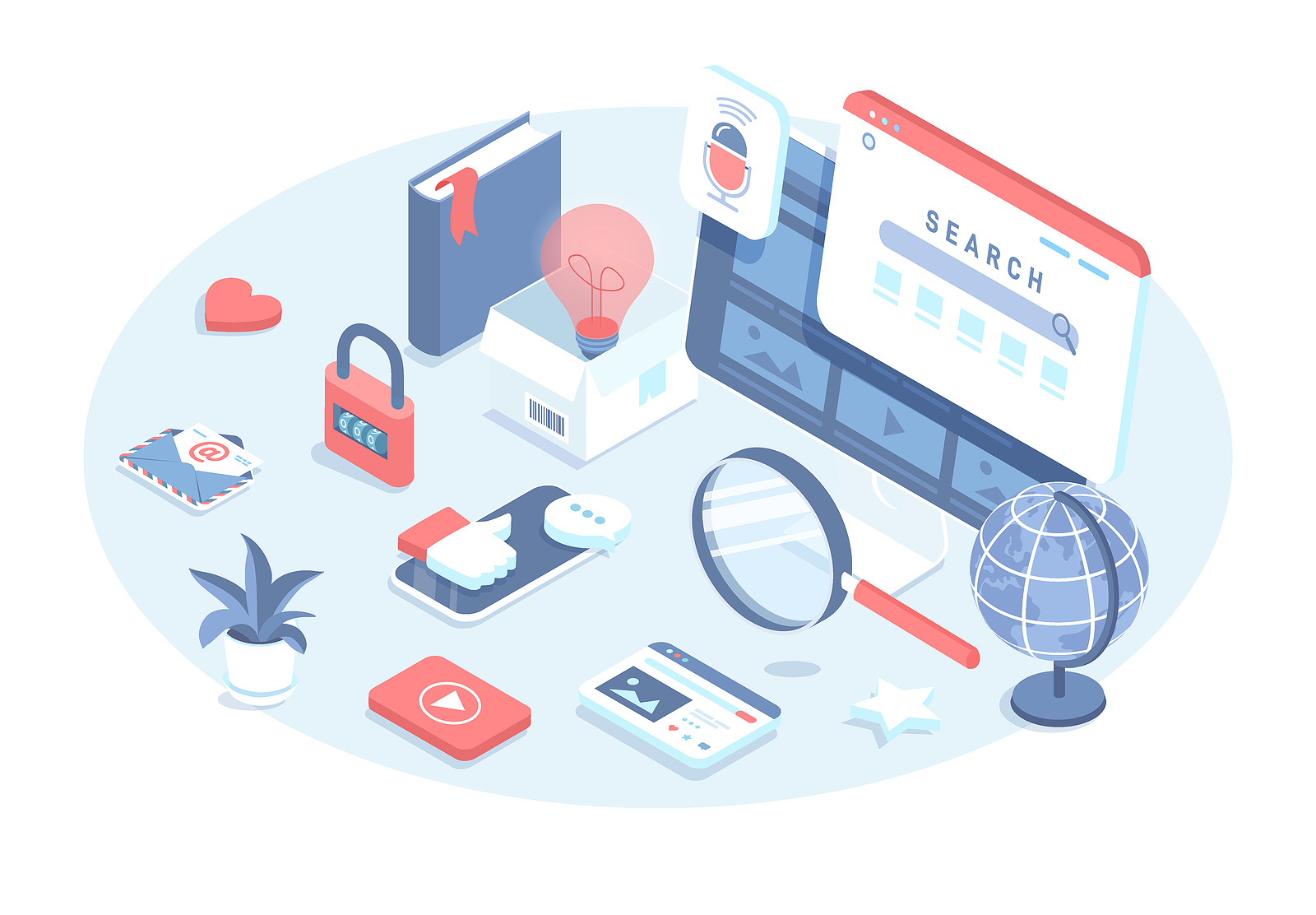 You're unlikely to gain insights into user behaviour
Google Analytics won't record the navigation labels that your website visitors click on automatically, as it would with a conventional, multi-page site. This is because the labels on a single-page website, if there are any at all, don't actually lead to another, separate page. As such, you'll have no idea about what your website visitors are there for. 
For example, let's say you own a garden centre or farm shop that sells produce, garden furniture, plants and flowers. Your website will consist of parent pages labelled: food and drink and outdoors. Under your 'food and drink' parent page, you will have 'food' and 'drinks' (which could then branch off into soft, alcoholic, wines, liqueurs etc) and then under your 'outdoors' parent page, you'll have 'plants and flowers' and 'furniture'. 
With all of those options to choose from, Google Analytics and heat maps will tell you what your website visitors are most interested in. They might be more interested in your produce than they are your plants. On the other hand, they could care more for your plants and flowers as opposed to your garden furniture. 
This will help you to find out what's on trend and what isn't. Usually, this goes hand-in-hand with what's selling and what isn't. This can then help you to make an informed decision about items and/or service to remove from sale and which to keep and push more of. Using our example, if your website visitors rarely click on your 'furniture' page, then consider no longer selling garden furniture. But if they're clicking on 'plants and flowers', then you should buy more plant and flower stock to meet demand.
It can be confusing for your visitors
Single-page websites are rare in this modern, digital age, at least in the way you would expect. You might not know, but sites like Twitter, Google, Facebook and Instagram could be considered single-page sites. However, if you're choosing a single-page site for your business over a multi-page one, it's not a very popular choice, for the aforementioned reasons, really. 
As it's not often that a website visitor will come across a website with just one page, they could become confused and frustrated. They might want to know more about your products or services, seeking out a dedicated page, but you haven't provided them with that extra information, and they won't know where to find it, or if it's even there at all. Avoid single-page websites if you want your website visitors to be happy and enjoy easy site navigation.
It puts constraints on your copy
We've already discussed this point, but it really does put limitations on, not only the length of your copy, but the quality of it as well. Videos and images might seem like a great alternative, however, a good website actually needs a good mixture of both, preferably with more text than photos and videos. A single-page website will constrict that creative freedom.
Kumo is a highly-experienced, knowledgeable digital marketing agency with over two decades of expertise to draw upon. With SEO specialists, PPC professionals, dedicated website designers and committed content writers, we can always be counted upon to propel your website into the spotlight, setting you apart from your competitors. For more information about how we can help you today, get in touch with a member of our expert team – we're always pleased to hear from you.