Living in a world where events, people and stories are reported about every single day, and are also easily accessible, it's almost impossible not to be aware of current affairs. People are accessing the news and other applications on their phones and smart devices, making it even more likely that everyone will know what's going on in the world, regardless of where they are, so make this a part of your marketing strategy if you own your own business. 
It's something that will gain you exposure online, especially if it's something that's relevant and interesting to your specific audience. Make sure you're reporting something that's relevant to your industry, however, and not something completely random. For example, you might own an automobile repair shop, so report on the rise of catalytic converter thefts in the area and what people can do to deter thieves. 
Don't write an article about cooking oil thefts, essentially, despite this being prominent in today's news. There's a fine line in terms of which current events to report on, so in this article, we'll be taking you through how you can do it effectively. If you're experienced in writing press releases, or anything like that, in the past, then apply your knowledge here as well.
Why are current affairs & events important for your business?
You might be wondering why we need to place more of a focus on current affairs in our marketing strategies. Why can't we just focus on relevant, evergreen content that can exist on the internet for years to come without having to do much to it? Although that might be tempting, and it is completely acceptable and effective to implement, touching on what's going on in the industry as and when it happens shows that you have your ear to the ground, more so than your audience. If you're writing your own content but also run your business, then it will also show your customers that you live and breathe the work you do, thus instilling more trust in you and your brand. But why else is it important to touch on current affairs?
It creates relatable-yet-valuable content for your audience that also boosts overall brand awareness

It encourages the audience to create conversations and engage with them simultaneously

It helps to make content more relevant and appealing to your audience

Your audience will be engaged with your brand in real time

It shows your audience that you're staying connected to the industry and industry-related news, thus reiterating your passion for the work you do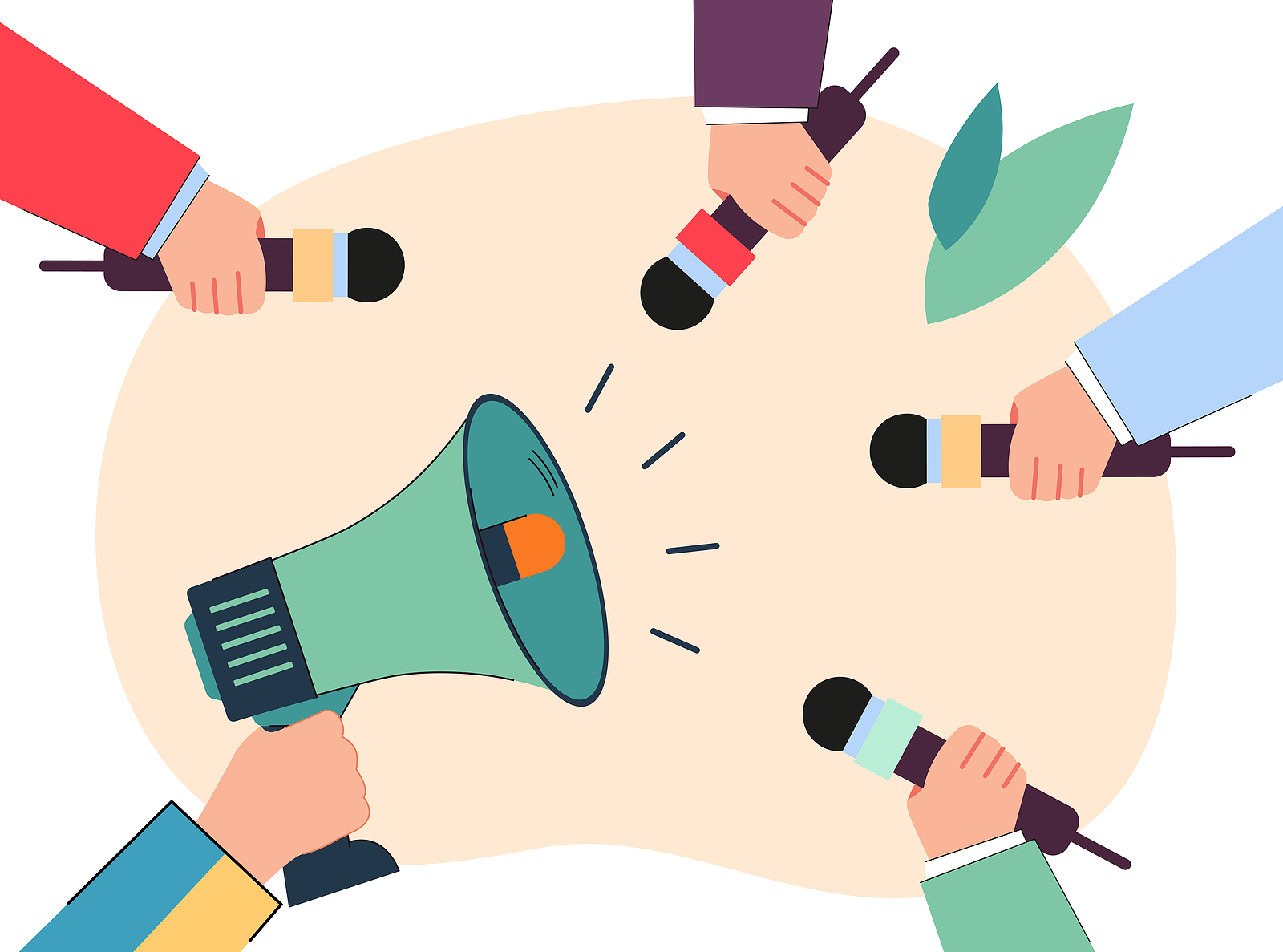 How to incorporate current events & affairs into your marketing strategy
It may seem like quite a straightforward thing to do, but there are actually some things you'll need to do before producing your current affairs content. You need to make sure that it's something your audience will want to read and engage with whilst also being relevant to your industry, attention-grabbing and interesting. If you've ever written press releases or reported on new product or service launches before, then you'll already have a slight grasp on the technique. However, just in case you haven't, here's how to incorporate current events and affairs into your marketing strategy:
Find topics that are relatable to your audience
We've already touched on this, but what you're reporting on needs to be relevant and interesting to your audience. If you own a waste management business, then write an article about the rise in fly-tipping or "waste crime" as it's otherwise known. Don't write an article about the increase in car thefts across the country, for example. Your audience wants to know about waste disposal and environmental developments in the industry, for instance, not the most recent car theft rates. 
Your article could incorporate your own business and what you're doing to tackle the issue, but it could just be something that you've found which is interesting and worth knowing about if you have some interest in the industry. Your audience needs to be able to relate to the content but it also needs to be relevant to them as well. Before creating your content, research your target audience in detail. Before producing your content, you should know the following things about your readers and/or customers, to name a few:
Their age(s)

Their gender(s)

The pages they're clicking on within your site (use heatmaps)

The keywords they're using to search for things online

Their interests (find this out by looking at comments on forums, blog posts and on social media)
Make sure you have time that's dedicated to the unexpected
The very nature of current events is that they can change very quickly. Whether it's an event that hasn't happened yet that involves changed plans or if an event has already concluded but further developments or information have arisen, there will always be something that crops up which you weren't expecting. 
With this in mind, you need to carve out some time that's left for use in case something like this happens. You need to ensure that your marketing strategy is devised within given time slots so as to meet deadlines. This is even more important if you're devising your marketing strategy on behalf of a client. Anticipate some snags in the process and make sure you have time dedicated to resolving the issue.
Where possible, plan for predictable events
I understand that not everything is set in stone, but if you know that something is, without a doubt, going to happen, then make provisions and plans for these events. This includes things like Christmas, New Year, Easter, Pancake Day, Valentine's Day, Black Friday, Cyber Monday and more. You know for a fact that those things are going to happen, so make some solid plans for these events. It might be that your business is hosting a charity Christmas dinner, with all proceeds being donated, so write an article about it. 
You can start planning for that content months in advance because you know that it's something that is going to happen, to the best of your knowledge. It might be that you're an accountant, for example, so you'll know when the new tax year begins or when the new government budget is announced. Mark out important events in your industry calendar as well so as to anticipate events that could be happening then, such as the aforementioned.
Research attitudes towards the events, or people, you're writing about
Some events might be more complex than others. For example, the government budget announcement is usually very controversial, so do some research around how people are feeling and what they're worrying about with regards to that. Gauge an opinion and make sure your content remains unbiased and isn't at all opinionated. That sort of event reporting needs to be completely objective so as to ensure your audience knows that you're not for or against something that's so controversial. Remain neutral. 
However, if you've been invited to a charity event, like a ball or a formal dinner, then you can simply report on the event and what it was like being there. It's a little more factual as you'll be able to report on the money that was raised, the designers people are wearing, the food that was served or any special guests that attended, for example. 
Although you still need to be as objective as possible, it's far easier to write about that than about something so controversial. Therefore, make sure you know and understand how people are feeling and reacting to something as and when it happens so you know how to tackle it on the page.
Kumo is an innovative, forward-thinking digital marketing agency based in the heart of Nottingham, but are pleased to provide sterling, unrivalled marketing services to clients throughout the country. Whether you need a new website, wish to add a blog or news page to your site or simply want more exposure online, then our dedicated, professional team will be on hand to help. We have SEO specialists, PPC experts, meticulous content writers and highly-experienced website designers at the helm of everything we do, so you can rest assured that we'll make sure your company stands out from the rest. For more information about how we can catapult your business into the spotlight, get in touch with a member of our friendly team today – we have over twenty years' of industry experience behind us, so you can rest assured that you're in excellent hands.