For every ecommerce business owner website traffic is absolutely essential to succeed and to generate revenue. Website traffic can come from many different sources but one of the most prominent is Organic Search. Influencing the SEO of your ecommerce website is a great way to grow your organic traffic and boost your product sales.
I could begin by talking about Keyword Research, robots.txt files, sitemap.xml files etc… But there are plenty of other articles relating to these basic level SEO tips. Here are 25 tips which will help your ecommerce site perform in the Organic Search Results.
1) Increase CTR with Better Meta Descriptions, Usp's and Sales Points.
Over the years Click Through Rate (CTR) has been one of the most debated topics in the SEO industry. Some believe it is important as Google must look at end user data, whereas others say it doesn't influence a website's rankings (not since June 2015 according to Bartosz Góralewicz, writing for Search Engine Land).
I believe it is still important to pay close attention to the CTR of your listings in the SERPs as they are often a good indicator of how relevant your Meta Descriptions are for specific search queries.
By improving the wording of your Meta Descriptions to make them more "enticing" to users you are likely to increase CTR, and ultimately visitors to your website. This can be particularly relevant for ecommerce SEO, adding USP's, pricing, special offers to your Meta Description can help encourage searchers to click through and ultimately spend their cash.
Rand Fishkin raises some good points around CTR in his Whiteboard Friday Video from September 2015.
Click Through Rate is also closely linked to ranking position as the graphic below demonstrates.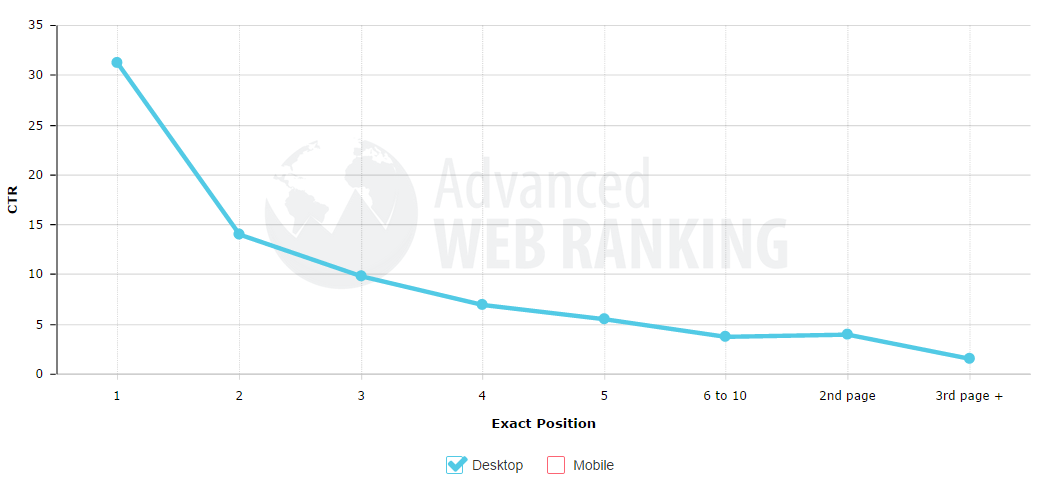 2) Category Pages vs Product Pages Keyword Targeting
Determining which keywords to target on specific pages of your ecommerce website is important. Generally these keyword targets are determined by the site architecture and category structure. Broader and more competitive terms are usually reserved for category pages, whereas product pages will usually target very specific "longtail keywords" highly relevant to that specific product.
Building links into category pages is usually a lot easier than to specific products, as a result the authority of a category page tends to be much higher then product level. This authority helps broader terms rank higher.
3) Sufficient Content on Product Descriptions & Pages
One of the most common SEO issues we see when we perform an SEO audit on an ecommerce website is the lack of wording on product pages. Word count is extremely important for two reasons. Firstly, the number of words on a page needs to be sufficient enough to accurately describe the product and the reasons to buy to help improve "conversions" and sell the product. Secondly, and most importantly for SEO, Google has started evaluating the quality of a page's content as part of its Panda Algorithm. If a page is determined to be "thin" in content and have a low word count it may negatively affect your SEO.
4) Avoiding Duplication
For any website, duplicate content is extremely harmful for SEO, whether you have copied content directly from other websites or if they have copied your content. Google sees duplicate content as plagiarism and this can act as a "black mark" against your website. Duplicate content mainly comes in two forms, "on-site duplication" and "off-site duplication". On-site duplicate content refers to pages within your own website which use blocks of the same content. Off-site duplicate content refers to other websites using the exactly the same content on their pages.
5) Avoid Duplication Caused by Product Feeds
In some scenarios, ecommerce websites populate their catalogues by using feeds provided by their product suppliers. Feeds contain product descriptions, images, pricing etc… On the surface this seems to be a great way to quickly populate your ecommerce store, however every other site owner using the same feed provided by your suppliers will be displaying the same content, causing off-site duplication with your own website.
You must write your own product descriptions to avoid this.
6) Optimising Images
There are two things you should do when optimising images, firstly is an often underutilised area of SEO, Google Image search. This can be highly useful for ecommerce as people often search for products via the image results, by optimising image file names and targeting commonly searched keywords within the file names and "alt attributes" you can help users find your images in the Google Image Results and as a result help them find your website.
Secondly – Physical file size of the images, if you compress and optimise the size of your images you may improve your website load speeds. The time taken for a webpage to load in the browser is highly important to modern "mobile focused" search engines such as Google.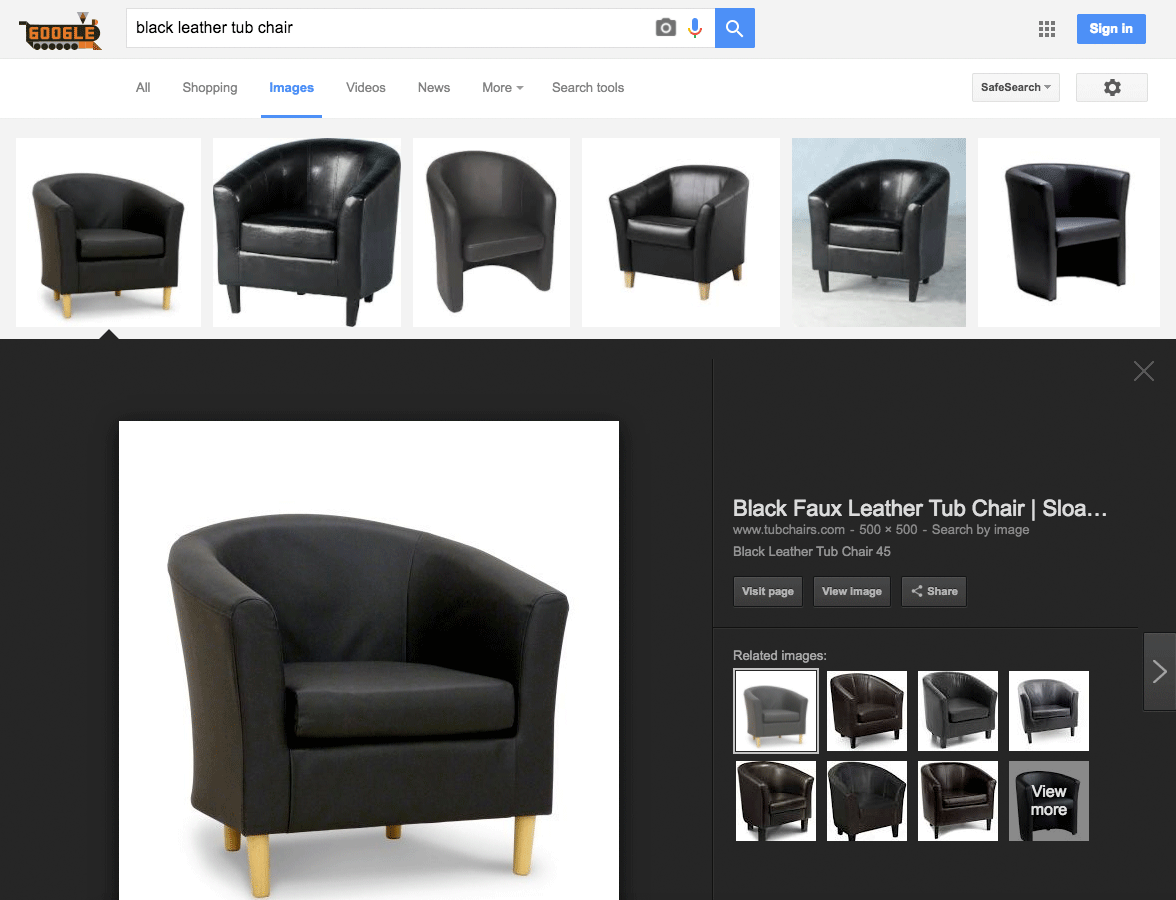 7) Implement Social Share Functionality on Product Pages
By implementing social media sharing buttons and sharing widgets on your product pages you encourage users to share your content (products) on their social media profiles. This helps raise the awareness of your brand and your products. It is also a widely accepted theory that Google also sees social "shares" of your content as a ranking signal.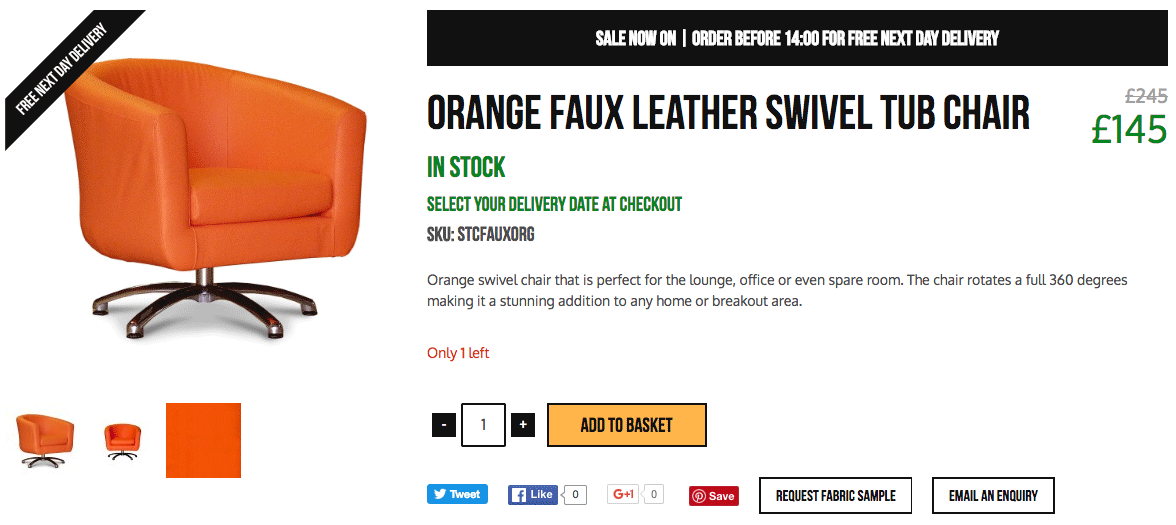 8) Gain Links from Product Suppliers
A quick win for ecommerce SEO & Link Building is to gain links from your product suppliers. Performing outreach to the companies that supply your products and asking them to link to your website is an effective way to build links to your ecommerce website.
In fact, one of the best ways to build links to your website is to explore real world "relationships" which exist between your business and other businesses & people. Other examples of this type of thing could be your customers or your staff (if they have a website of their own).
9) Competitor Link Analysis
Inbound links are highly important for SEO and have been for many years. Increasing the number of links to your products and web pages is vital for improving your rankings and Organic Traffic. Identifying where to gain links can be extremely difficult. One of the best ways to identify link opportunities is to monitor the links of your competitors. Gaining links from the same places as your competition is a sure fire way to help you improve your own SEO, especially if these competitors' websites rank higher than your website for your targeted terms.
There are plenty of SEO "tools" available to help you identify links pointing towards your competitors, my favourites are AHrefs.com, Majestic.com and a lesser known tool called Link Bird.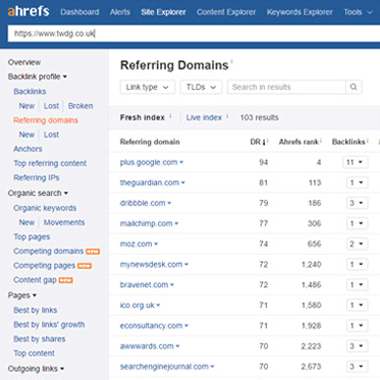 ahrefs.com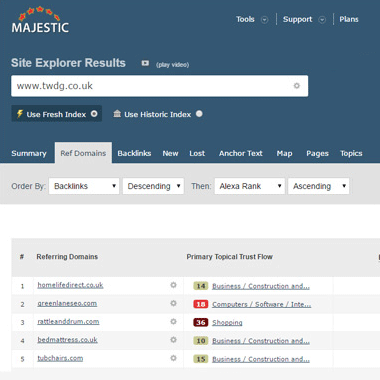 majestic.com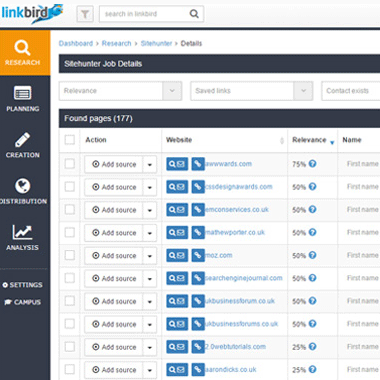 linkbird.com
Link Bird has a great feature which allows you to enter the URLs / Domains of up to 20 competitors, it will then compile a list of "common linking domains" so you can quickly identify common links between competitor websites, really useful for finding industry related or niche link opportunities.